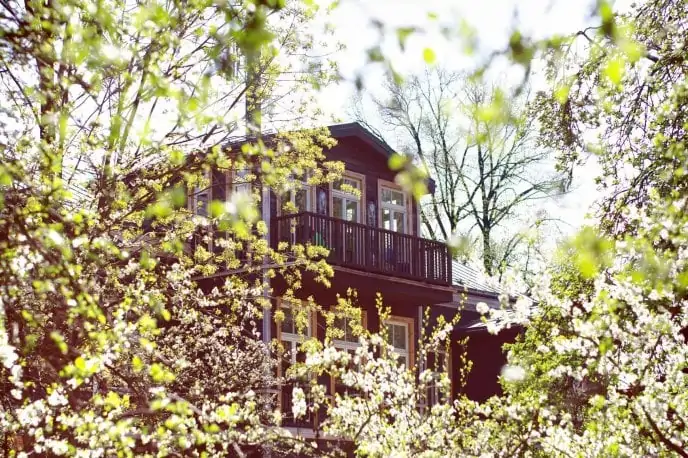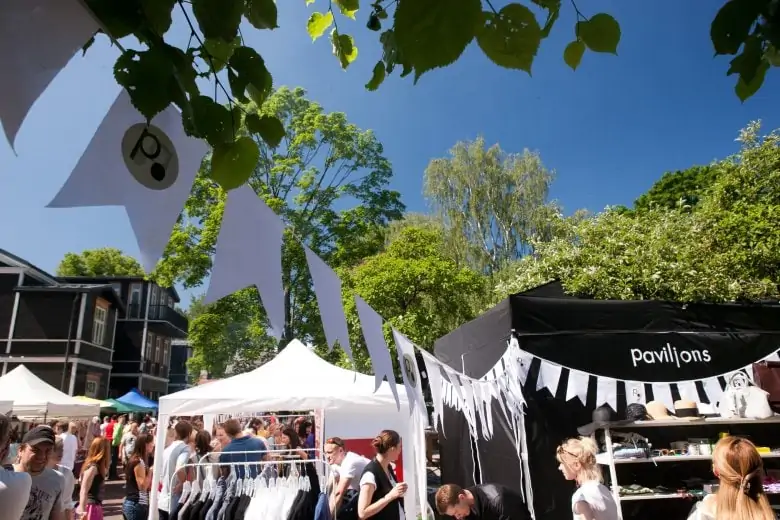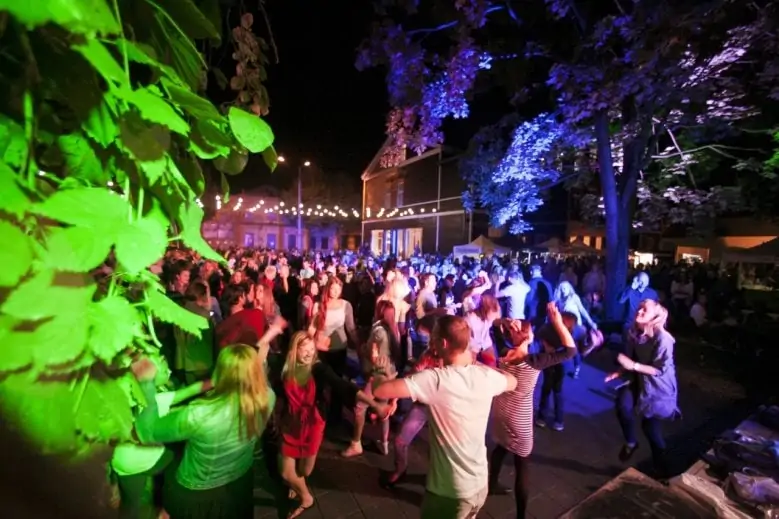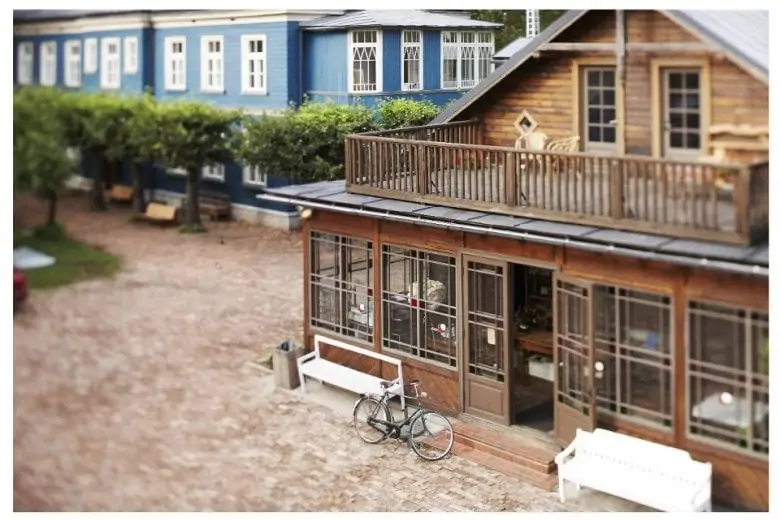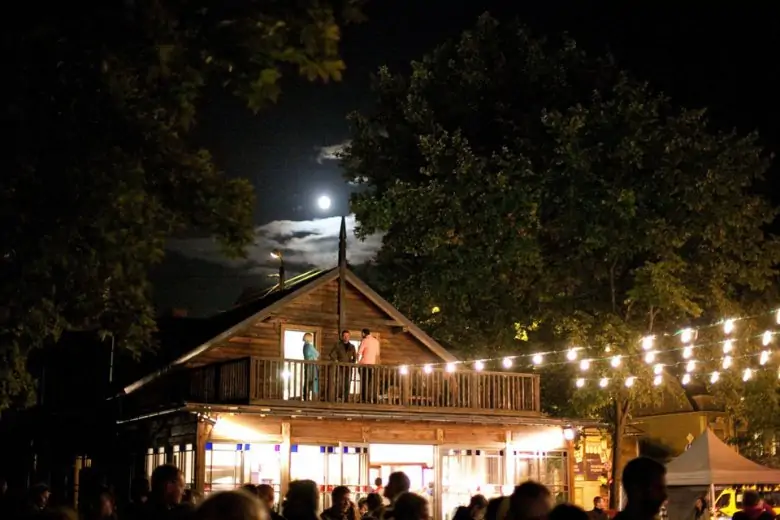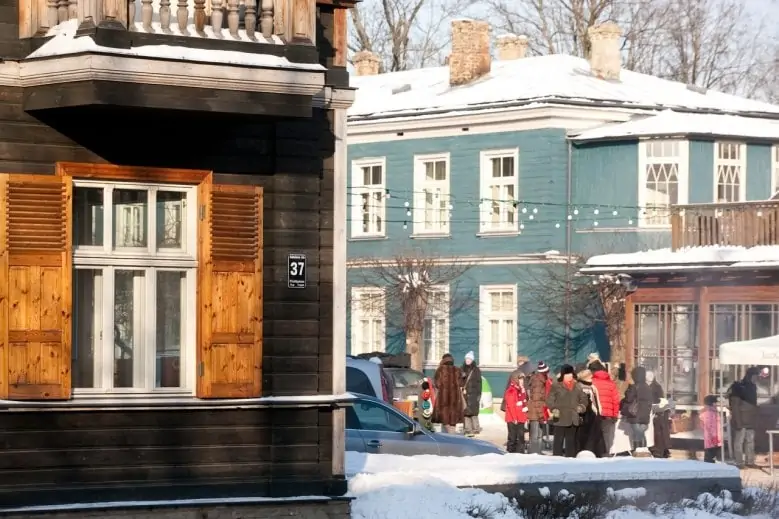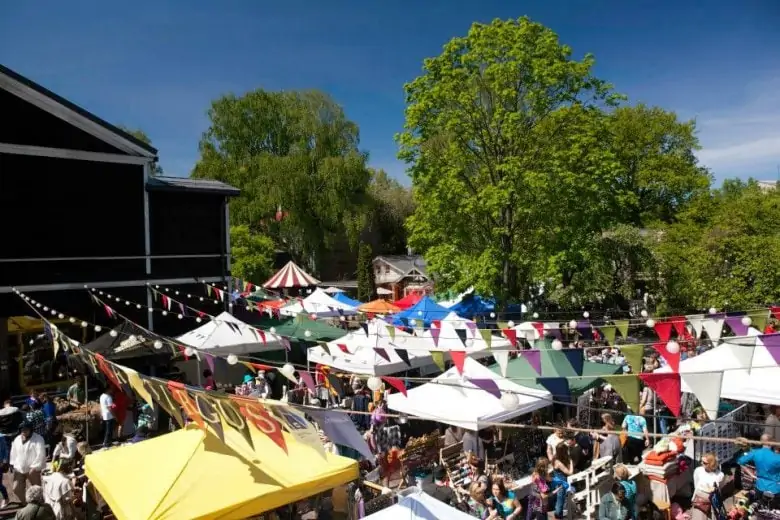 Publicitātes foto
A unique 19th century's complex of wooden buildings is now renovated in Pārdaugava. A group of friends and associates are actively involved in a project of preserving the historic atmosphere of the district and adapting it to the dynamics of the 21st century. Buildings invite you to enjoy Latvian and European design, fairs, art exhibitions and workshops at court-yards. The district's special feature is old LADA cars to take you into the past.
Welcome everybody and don't stay at home this time! — Kalnciema District invites you to various events where you can spend time in pleasant atmosphere.
Sometimes the district offers international cuisine — sweet French scent, taste of Spanish fish, Turkish sweets, Mexican spices, and other wonders. Regular fairs are also held here where you can find good stuff to talk about and put in your bag, while the kids are enjoying the merry-go-round.
This is a great place to celebrate holidays — to roll eggs at Easter or mark Jāņi traditions in mid-summer. Here you can try the traditional Latvian cuisine in a completely new way — either the spices or serving is different.
That's the idea of the district — preserving historic and unique characteristics while adding some unusual and witty features. Just follow advertisements! However, if you miss an event, you'll find a lot to do here anyway. You can buy a good wine or a piece of furniture or have a meal in "Māja" Restaurant.