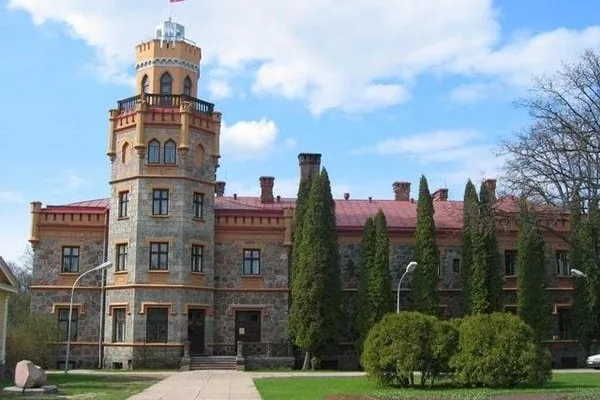 Built between 1878 to 1881 as a home for manor owners, the Kropotkins, on foundations of an older masonry. After World War I the premises housed the Latvian Printing Association.
The building also served as a retreat lodge for writers and journalists. Reconstructed between 1935 to 1937 with interior designed by famous Latvian artists Vilis Vasariņš, Niklāvs Strunke, Pēteris Ozoliņš and Kārlis Sūniņš.
After World War II the castle was transformed as the USSR Health Ministry's sanatorium.
In 1993, the building became the seat of the Sigulda City Council, and from 2003, it houses the Sigulda Regional Council.