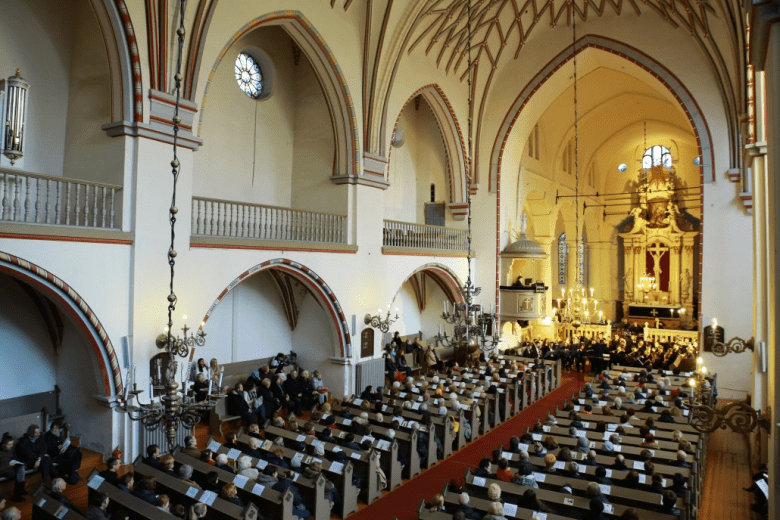 W. A. Mozart's Requiem, which is one of the composer's most famous pieces, will be performed by Orchestra Rīga, the choir Maska, as well as soloists Jolanta Strikaite, Baiba Renerte, Raimonds Bramanis and Rihards Mačanovskis. Conducted by Jānis Ozols.
Orchestra Rīga will perform a version of Mozart's Requiem for brass orchestras by French composer Désiré Dondaine. The author of the transcription is a well-known French composer from the 20th century, known for his brass orchestra pieces. Dondaine has worked on Mozart's music with much respect: the voices of the soloists and choir remain unchanged, and only the the orchestra's string instrument parties and replaced with brass instruments, giving Mozart's music a sound similar to organ music.
Admission to the concert with free invitations. For more information - tel 67425218.