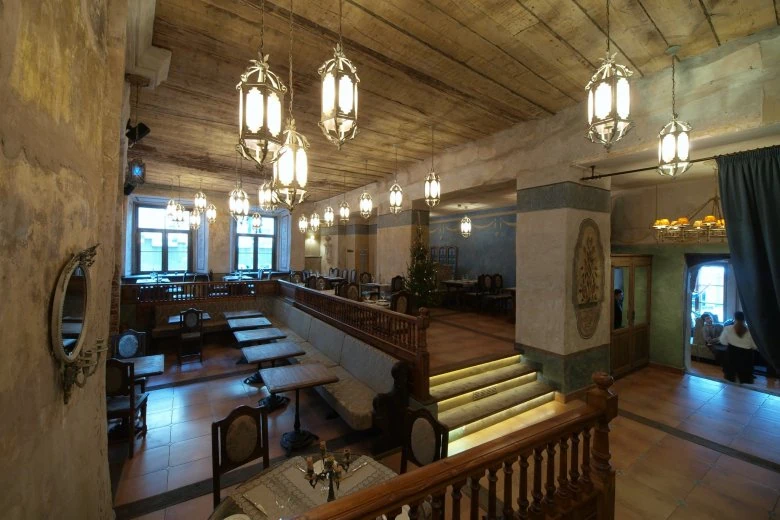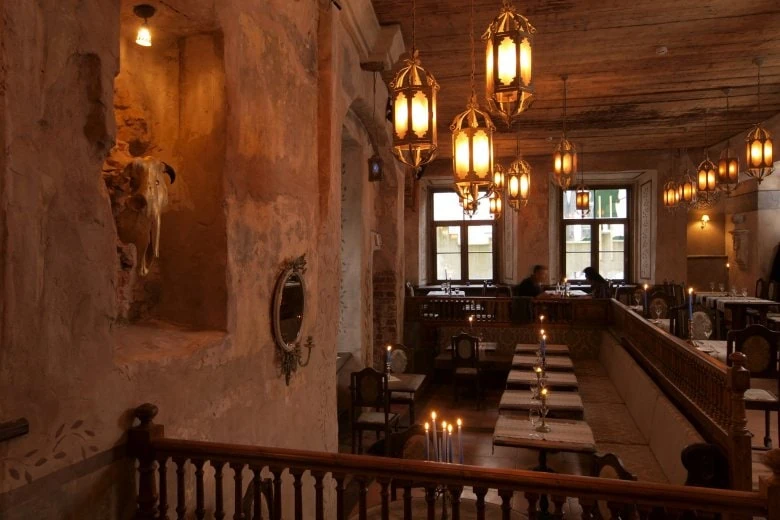 Publicitātes foto
The restaurant "Zilā govs" (Blue Cow) is located in Līvi Square in the Old Town. The tavern-like restaurant invites you to try traditional Latvian fish meals and steaks with excellent taste.
The restaurant is named after a special cow species inLatvia— the blue cow. Here you can try blue cow steak,Argentinaroast beef, veal saddle, and other beef meals. Taste also the brilliant fish meals, like, grilled catfish fillet with vegetables and yogurt sauce, or zander fillet prepared in greens' butter and served with carrot-potatoes mash and wild mushrooms sauce.
Restaurant offers also meals that are made of products delivered by Latvian organic farms, for example, lamb basket with potatoes-cranberries strudel, black lentil and juniper berry sauce.
You can chose beverages also from our excellent red and white wines list.