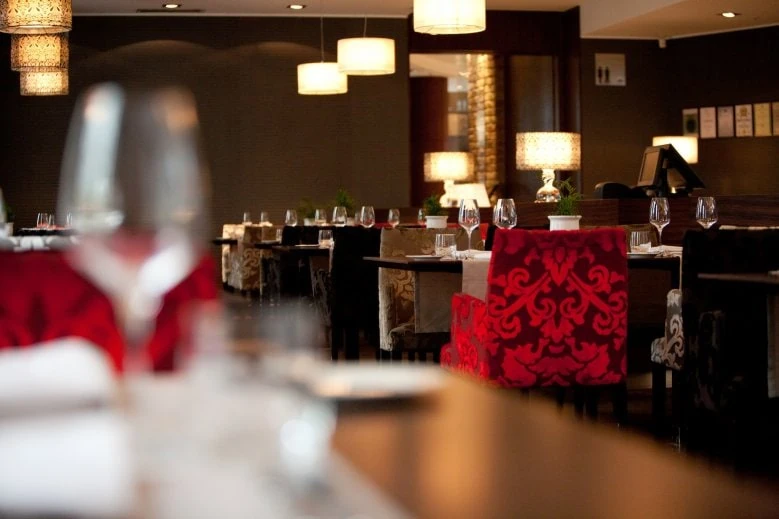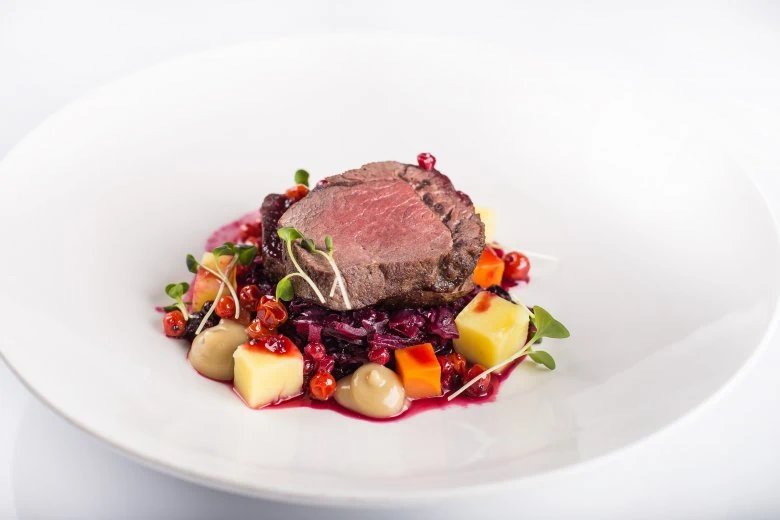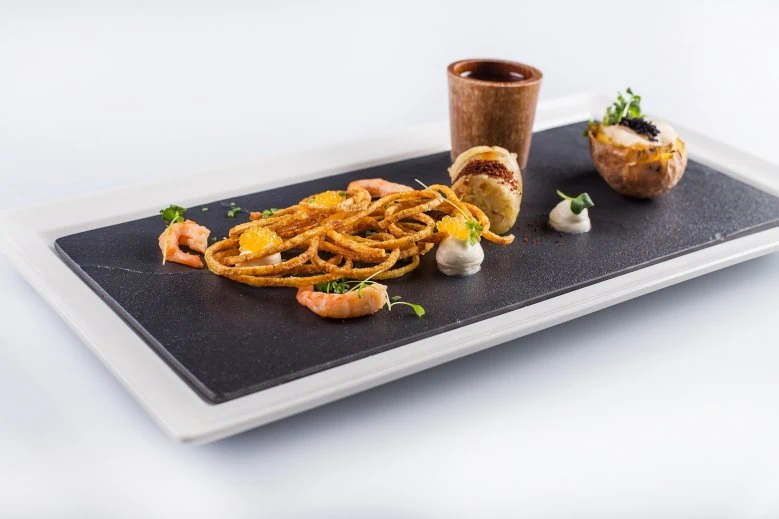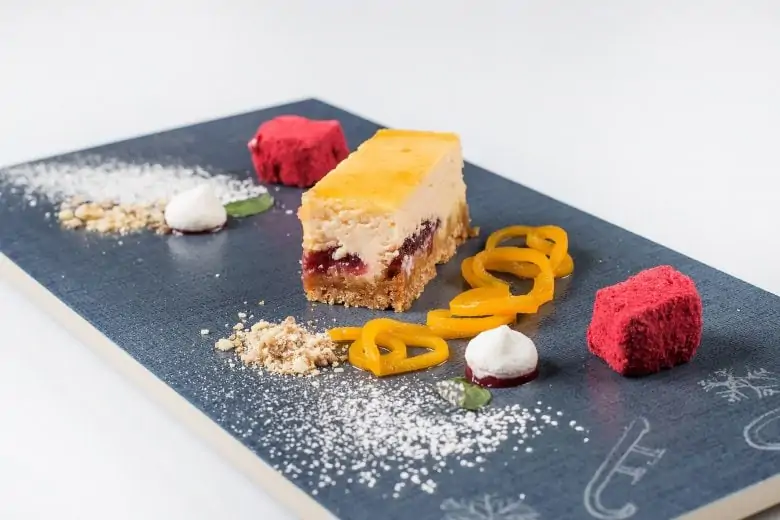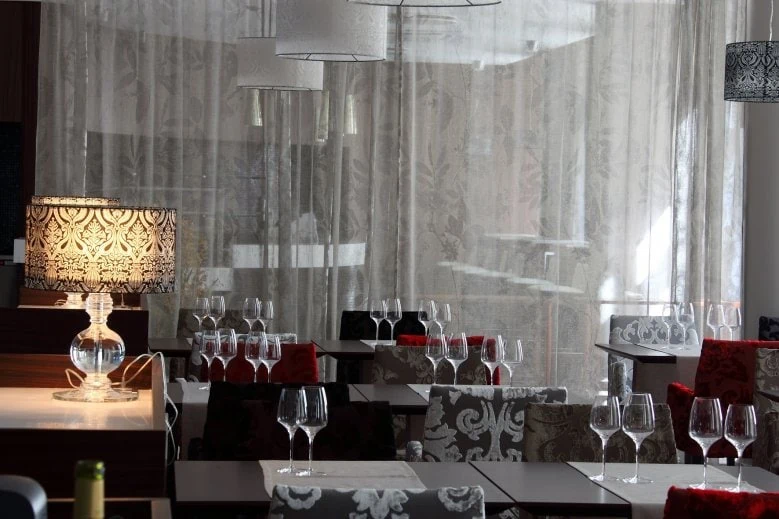 Publicitātes foto
The restaurant "Elements" is located just a five-minute walk from the Central Railway Station, or 15-minute walk from the Monument of Freedom — in the premises of "Tallink Hotel Riga". The special offer of "Elements" — guests themselves can prepare meat or fish on hot rocks! Restaurant staff will only show what and how to do, so that you can cook for yourself.
Within the project "Delightfully Delicious Destination", the restaurant "Elements" offers special Latvian products:
You can have breakfast at "Elements" starting from early morning 06:30 until 10:00 on working days, and until 11:00 on holidays. The early guests will be served fresh-baked bread, cheese and meat plates, fresh vegetable, fruit, juices, and freshly ground coffee.
"Elements" is an excellent choice for business lunch — soup, main dish, and dessert. À la carte menu offers a wide choice both of Latvian, and classical cuisine. For starter you can chose Latvian fish — rainbow trout confit, fluke and crayfish tail tureen, tea-baked lamprey with horseradish cream, cucumber caviar and rye bread with anise seeds, or baked North Atlantic witch flounder with spinach stewed with almonds and cherry tomatoes with clarified butter.
A well-renowned chef in Latvia — Svetlana Riškova — is working at the restaurant.