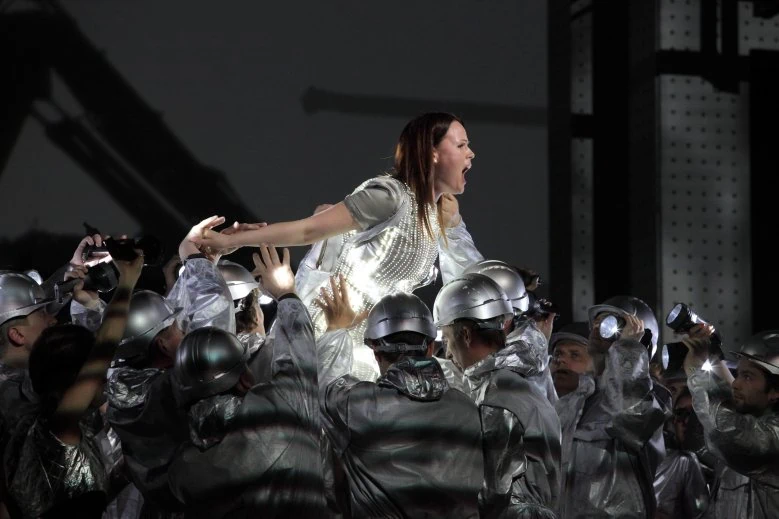 Agnese Zeltina
Composer Ēriks Ešenvalds' opera - a saga about the new National Library - and the victim without whom nothing truly major can be wrought. A legend of and for our times based on the folklore of several European countries, and contemporary Latvian society.The saga's heroes are artists and bricklayers, librarians and politicians, and depicted are their loves, treachery, faith and duty.
Writer Inese Zanders' idea is the foundation for this work, and she has contributed an original play, written in verse. She dedicates her efforts to one of the great Latvian poets and translators -Knuts Skujenieks. Zandere's libretto was runner-up to Arturs Maskats' "Valentina" in the National Opera's competition [with "Valentina" seeing brief light of day].
The gifted Esenvalds has a gifted team for his opera: conductor Maris Sirmais, director Laura Groza, scenic designer Andris Freibergs and costume designer Kristine Pasternaka.