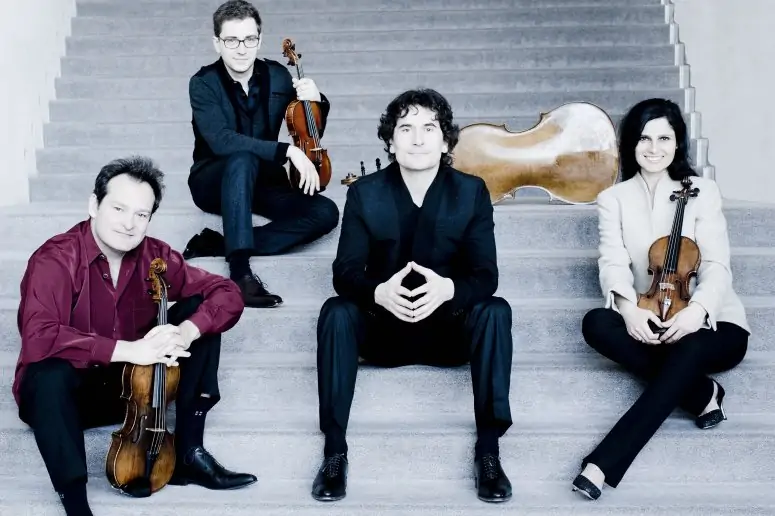 The driving force behind the Belcea Quartet is its founder, the temperamental Romanian violinist Corina Belcea, who ensures the flourishing of the philosophically spiritual Polish violist Krzysztof Chorzelski, the touchingly serious French violinist Axel Schacher, and his compatriot, the humour-filled cellist Antoine Lederlin.
Equally colourful and diverse is the repertoire, with one of the very first string quartets by the Czech romanticist Dvořák, as inspired by the "father of the quartet," Haydn, as well as an early masterpiece produced by Ligeti on the basis of folk music from Hungary.
Programme:
Joseph Haydn (1732-1809) String Quartet Op. 20 n° 4
György Ligeti (1923-2006) String Quartet n° 1 "Metamorphoses nocturnes"

Antonín Dvořák (1841-1904) String Quartet op. 96 "American"