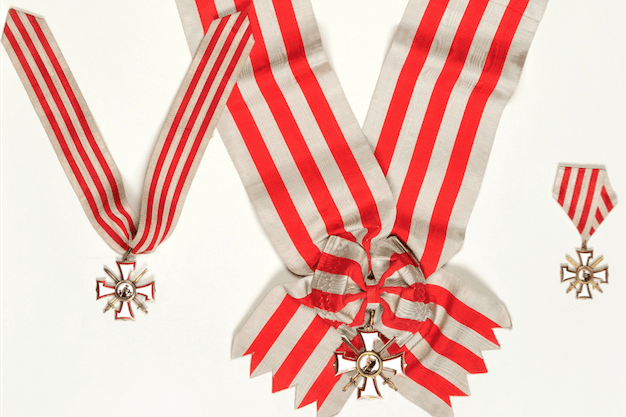 Photo: Roberts Kalniņš
The Latvian National Museum of History displays the sole remaining complete set of the Military Order of Lāčplēsis, just on one day every year - November 11. Back in 1970, the Museum was given items of tremendous value: Latvian Army General Jānis Balodis' (1882-1965) medals and awards, among them the Lāčplēsis Order's Class I, II and III, Balodis, in his career, having been bestowed all three.
The Order of Lāčplēšis is the first and the most prestigious military award that the Republic of Latvia bestows. Four Latvian generals have received the honor of Class I (First Class) recognition: Commander in Chief of the Latvian Army, General Jānis Balodis, the very first leader of the Latvian armed forces, Colonel Oskars Kalpaks (posthumously), Commander of the Riflemen, Colonel Fridrihs Briedis (posthumously), and Third Latgale Division Commander, General Krišjānis Berķis. The Order has also been awarded to seven foreigners.