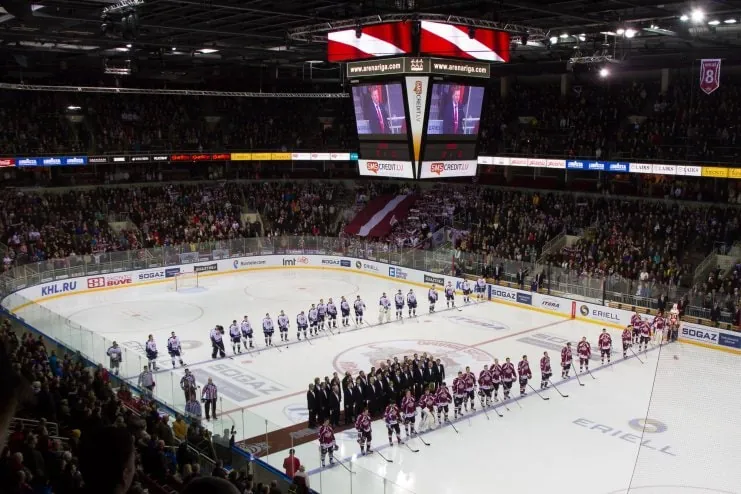 Riga "Dinamo" opened its ninth season in the Kontinental Hockey League (KHL) on August 23, one of 29 teams competing for the Gagarin Cup in 2016/17. They represent these nations: Russia, Latvia, Belarus, Kazakhstan, Slovakia, Croatia, Finland and China. 60 games for each team in the regular season (30 of them at home), with 16 qualifying for the playoffs.
Riga "Dinamo" is scheduled to play its 30 home games in ARENA RIGA again, and the atmosphere there is thrilling; five times out of the last eight years, the team has made the playoffs, and hopes are high for a much higher mark this time out - winning the Gagarin Cup.
In setting up the team and hiring players, "Dinamo" has always accented Latvian players, and this year /under the guidance of a new coach, Normunds Sējējs/ is no different. Lauris Dārziņš, Miks Indrašis, Miķelis Rēdlihs, Krišjānis Rēdlihs, Gints Meija, Guntis Galviņš, Georgijs Pujacs, Oskars Cibuļskis, others. One of the keys to success is getting strong performance from the foreigners hired, like Czech goalie Jakub Sedlaček. Others selected are American defensive player Patrick Mullen, and the forwards: From the U.S. - Tim Sestito, and from Canada: Colton Gillies and Justin Shugg, and the seasoned veteran from Russia Pyotr Shchastlivy.