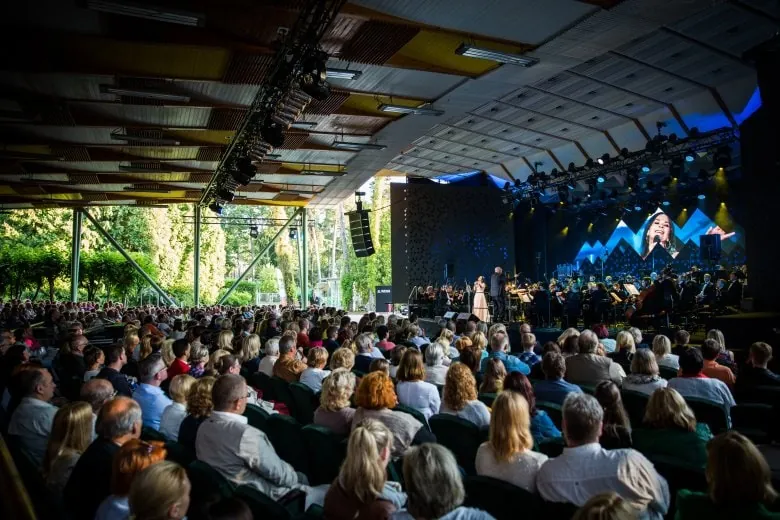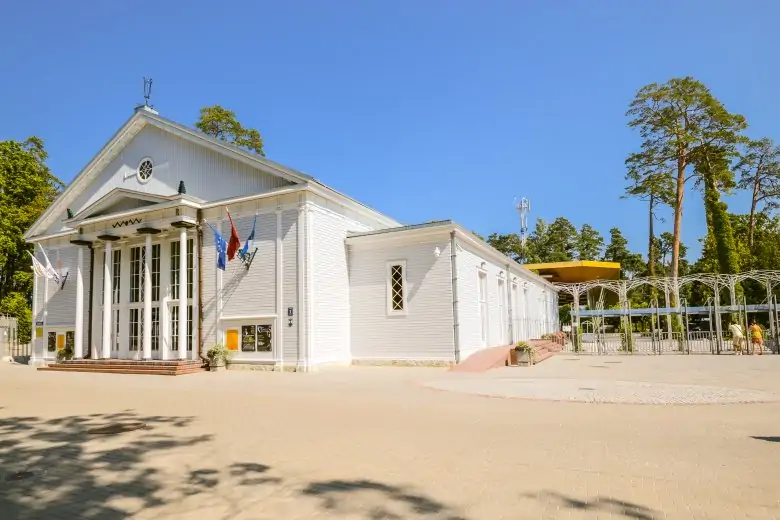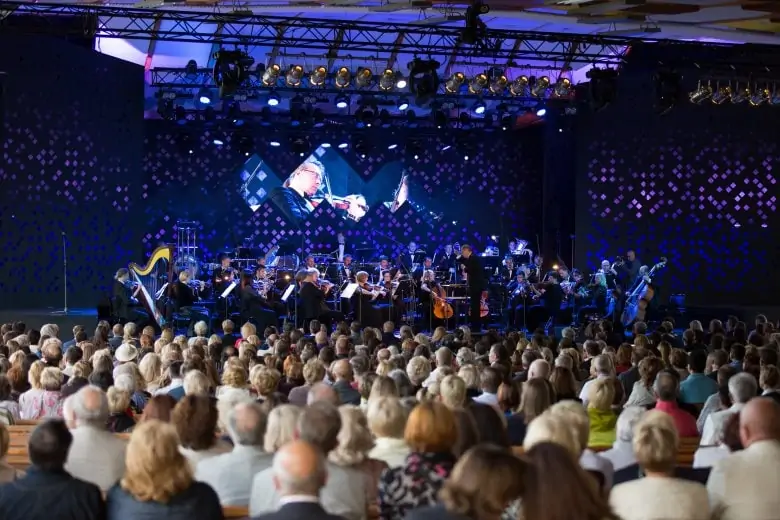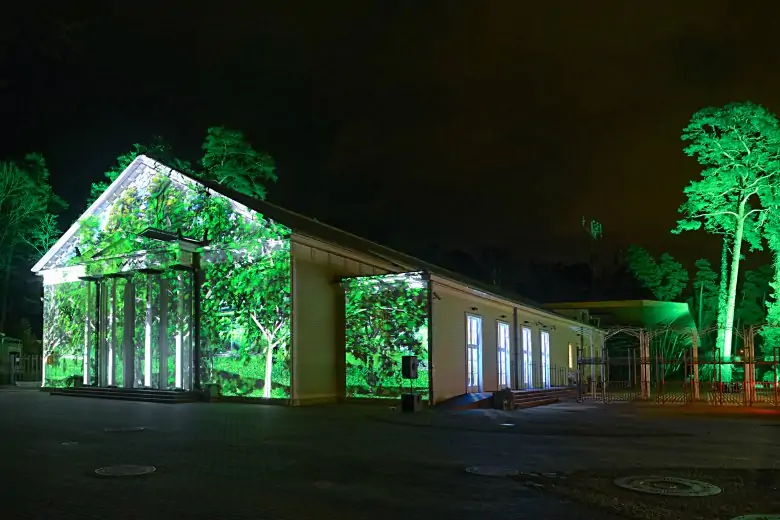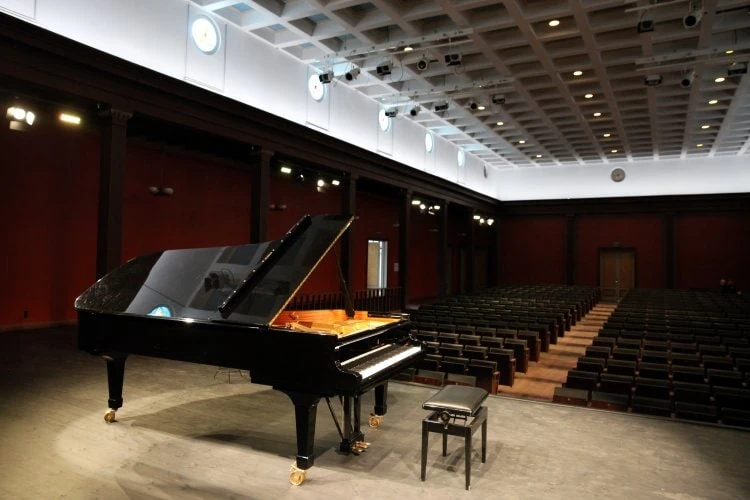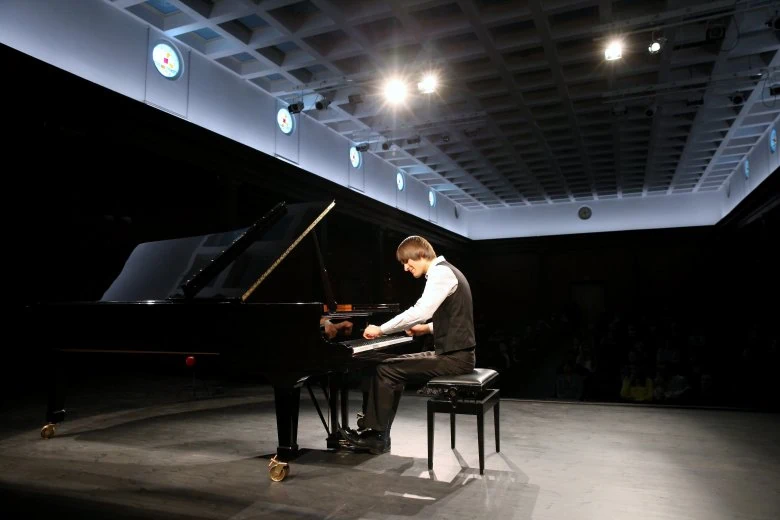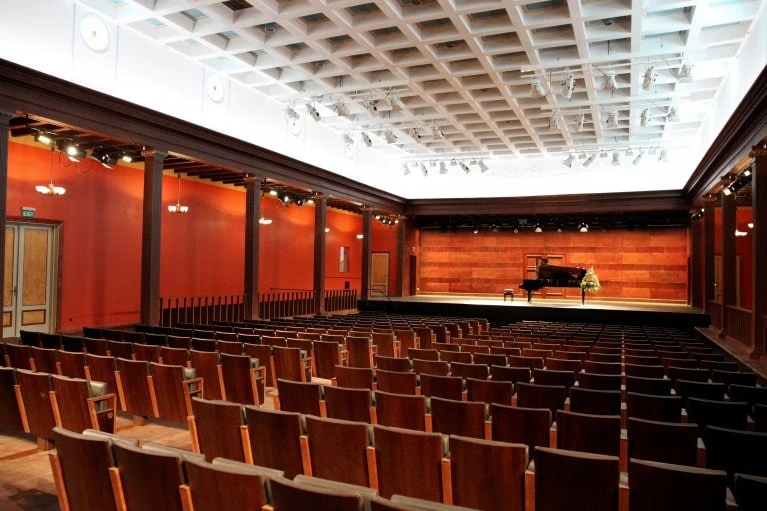 Publicitātes foto
Dzintari Concert Hall, one of the most recognisable landmarks in Jūrmala, represents the finest example of synergy between architecture and acoustics along the shores of the Baltic Sea.
The historic building was constructed in 1936, and its Neo-Classical style is supplemented with Romantic motifs on the facade and interior. It consists of the open-style Great Hall (seating capacity 2124) and a three-section wooden construction housing the Small Hall (seating capacity 562). The Small Hall has reopened after a restoration in 2015 and now hosts high-quality concerts year round. The open-air Great Hall, for its part, provides a superb acoustic environment during the warmer months, from May to September.
Music lovers as well as the best musicians from Latvia and abroad return to the Dzintari Concert Hall again and again for the unforgettable experience of music, architecture and nature. It is the only concert hall in Latvia to be included on the Latvian Cultural Canon list of the country's best architectural monuments.