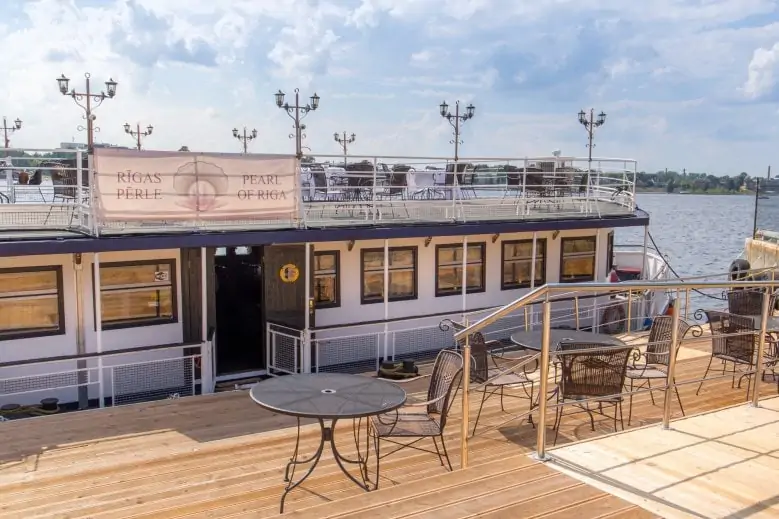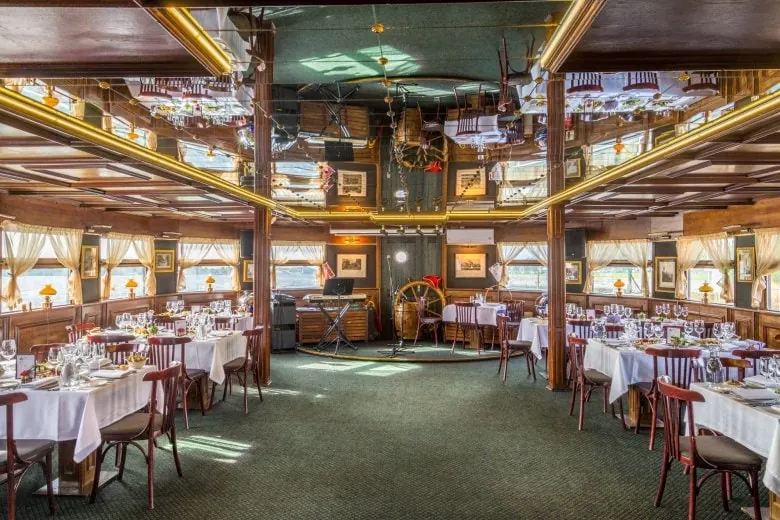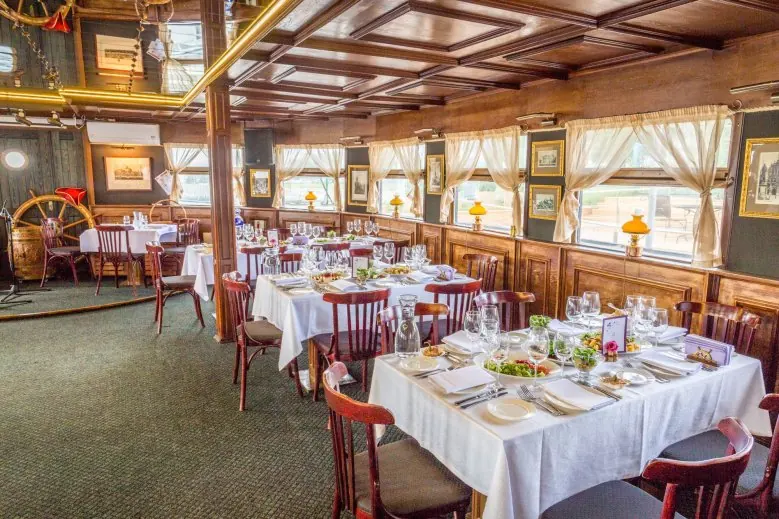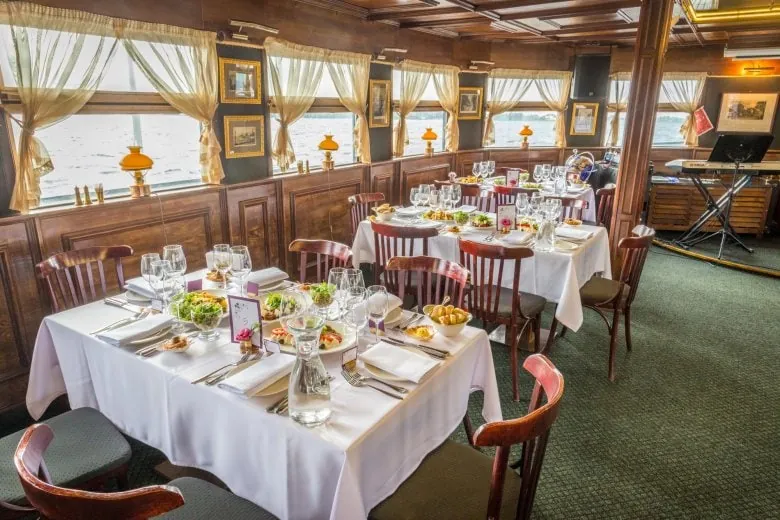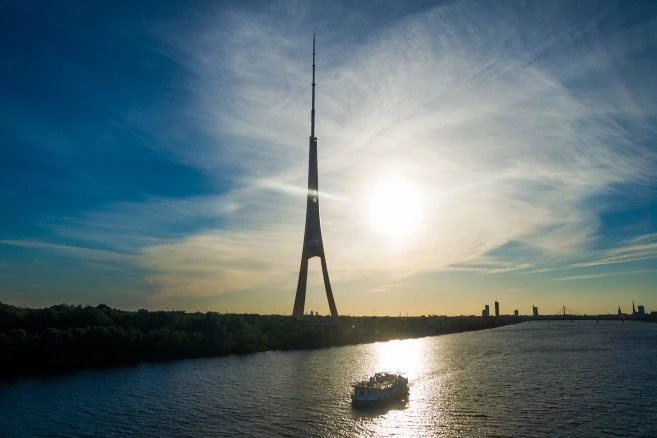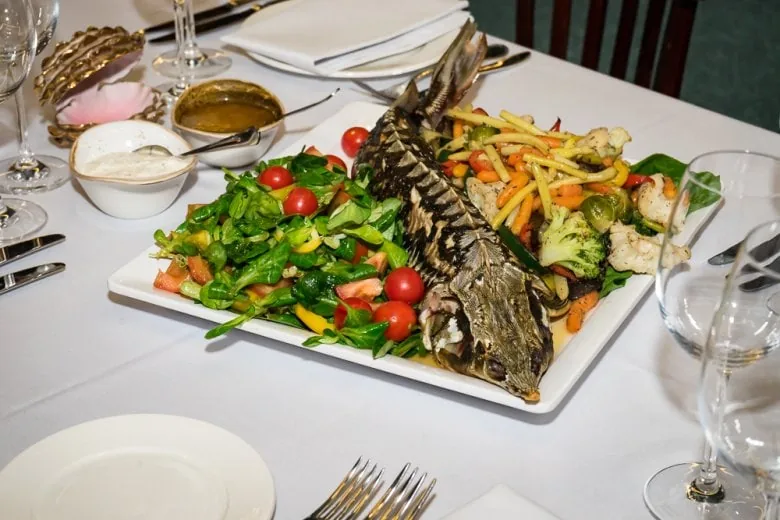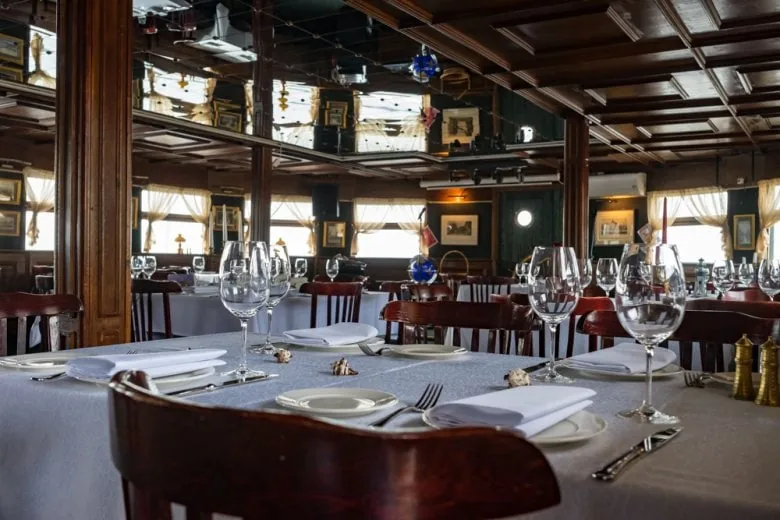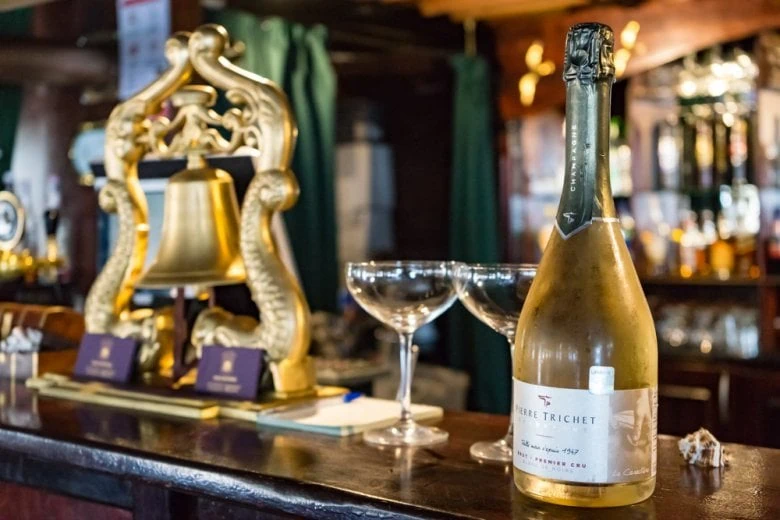 Publicitātes foto
A place yet unfamiliar and reminiscent of a shell that craves to reveal the soul of the pearl inside - born but a moment ago but oh so elegant and exquisite.
Floating restaurant Rīgas Pērle is the new queen of the Riga fleet.
You no longer have to book a place on a cruise ship to dine aboard because the only floating restaurant in Latvia has taken anchor at the November 11 Embankment in Riga on the River Daugava bank. Visitors are welcome to go on a gourmet cruise or dine at the restaurant while it stands moored at the riverbank. From early spring till late June the floating restaurant will set off on a Romantic Sunset Cruise with a special dinner menu every Friday and Saturday night. Music performed by a live band will augment the romantic atmosphere during the trip.
Floating restaurant Rīgas Pērle is a place to visit with your family, as well as with friends, co-workers and business partners.
Rīgas Pērle has two decks and can host a variety of events - birthday parties, wedding parties, corporate events, seminars and conferences.