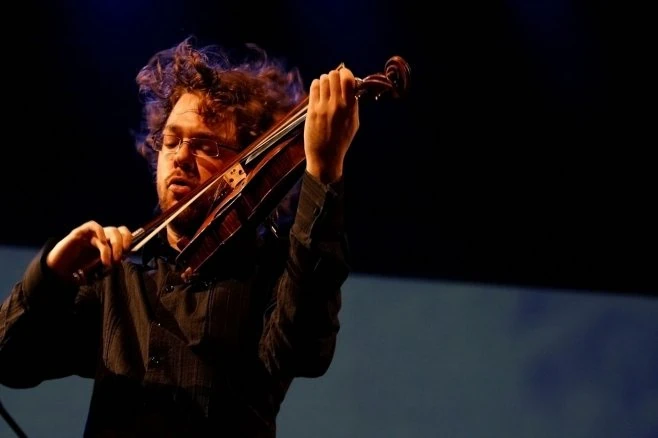 American minimalist John Adams' legendary piece Shaker Loops was inspired in equal parts by the perpetual rippling of water and the memories of the Christian religious group known as shakers and their ecstatic worship rituals. Similar wild bursts of energy promises to be scattered through the new work of freethinker Platons Buravickis - Aesthetics of Disassembly. On the other hand, the Viennese classic Joseph Haydn's symphony La passione and Finnish contemporary composer Kaija Saariaho's Graal théâtre, with its sublimely drawn contrast between eternal and ephemeral, might be defined as sacral works. The concert's soloist – violinist Alexander Sitkovetsky – has a broad emotional range, capturing the audiences with innate poignancy and unconstrained musicality.
Musicians:
Alexander Sitkovetsky, violin;
Sinfonietta Rīga;
Conductor Normunds Šnē.
Programme:
Kaija Saariaho (1952) Graal théâtre for violin and orchestra;
Platon Buravitsky (1989) Demontāžas estētika (Aesthetics of Disassembly, première);
Joseph Haydn (1732-1809) Symphony No.49 in F minor, Hob. I:49 (La passione);
John Adams (1947) Shaker Loops.