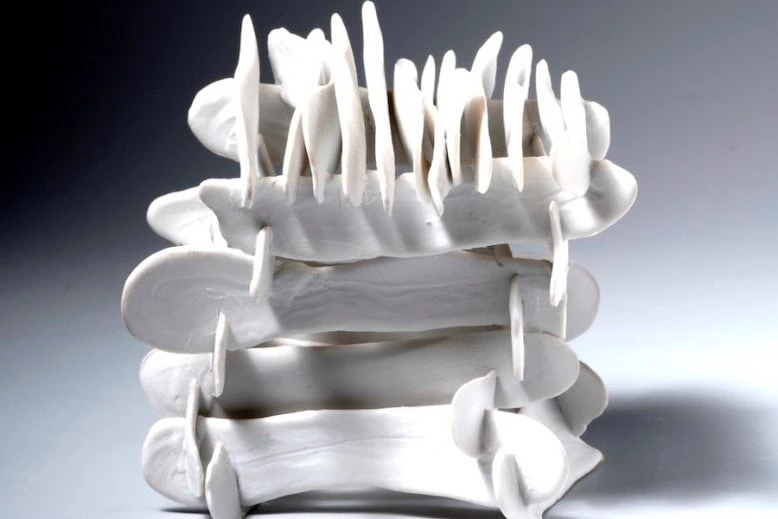 Since 2006, the Riga Porcelain Museum has been organizing the annual International Small Form Porcelain Exhibition, gathering artists from all over the world. The aim of the exhibition is to show the newest art pieces by Latvian and foreign artists which are at least 70% porcelain and do not exceed 15x15x15 cm in their dimensions. The diversity of the artists and the art pieces allow to demonstrate a mini cross-section of contemporary ceramics trends, as all of the pieces of art on display have been created within the past two years, and frequently especially for this exhibition.
Curator of the exhibition - Ieva Nagliņa.
A piece from Jan Drzwiecki called Small Cumulus, 2009. From the 4th International Small Form Porcelain Exhibition. Photo Gvido Kajons.