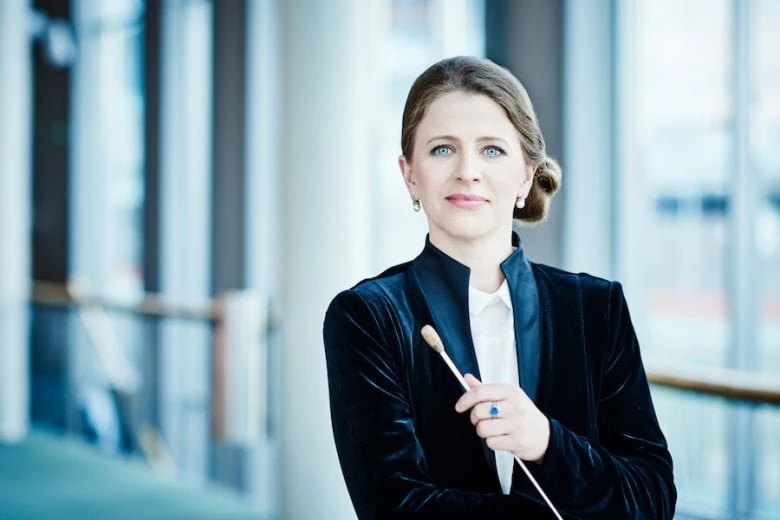 Restrained on the outside but seething with emotion inside, the world-famous Estonian composer Erkii Sven Tuur in his Symphony No. 4 depicts magma boiling in the entrails of Earth (and other planets). Tuur says the dramatic tension in Magma comes from a meeting of a dark granite mass and a transparent cloud of crystal latticework. Percussions play a huge role in this strong symphonic experience, and in the Riga concert this part will be in the skillful hands of soloist Guntars Freibergs.
Symphony No. 4 by Robert Schumann - a gentle echo of the Classical period in the era of Romanticism - provides a counterweight to the program.
Kristiina Poska, First Kapellmeister at Komische Oper Berlin, will show her dazzling talent to the audience in Riga for the first time, and we are looking forward to it with much excitement.