Branch "A La Carte" at restaurant Gastronome
Spend Your holidays so You and Your closest ones with pleasure can remember them all the week! Visit together our branch "A La Carte" at the seafood restaurant in Riga - Gastronome. Six various meals from fresh seafood and fish, including soup and a delicate dessert. All this for 25 EUR per person. Every Saturday and Sunday from 12: 00 to 16: 00.
Taste the favorite oysters, mussels, shrimps and another seafood, as well as various perfectly cooked fish! Enjoy a cookery masterpiece, which will surprise You with its originality and taste. Relax in comfortable and stylish atmosphere, where You will be first-class served and truly cared about.
Phone for table reservation and information :+371 671 520 80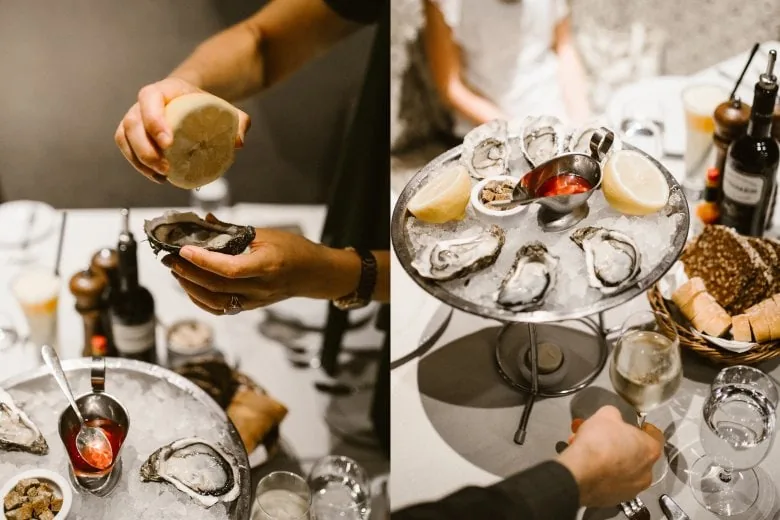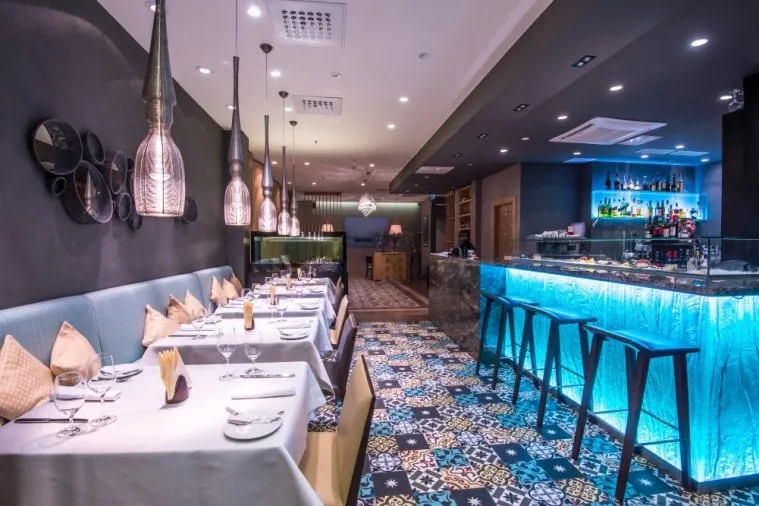 Publicitātes foto
Biblioteka No1
Every Sunday, professional chefs and pastry chefs at Bibliotēka №1 Restorāns prepare one of the most luxurious and elaborate brunches in the city. You will be able to enjoy dishes made from local and seasonal produce that are inspired by the best traditions of contemporary Latvian cuisine and exquisite delicacies from around the world served with Champagne De Venoge that complements the food perfectly and is the top pick by our guests. Oysters, healthy salad, abundant choice of desserts or hot meals on order — every gourmand will find something here that will make their taste buds cheer.
Price: 35 EUR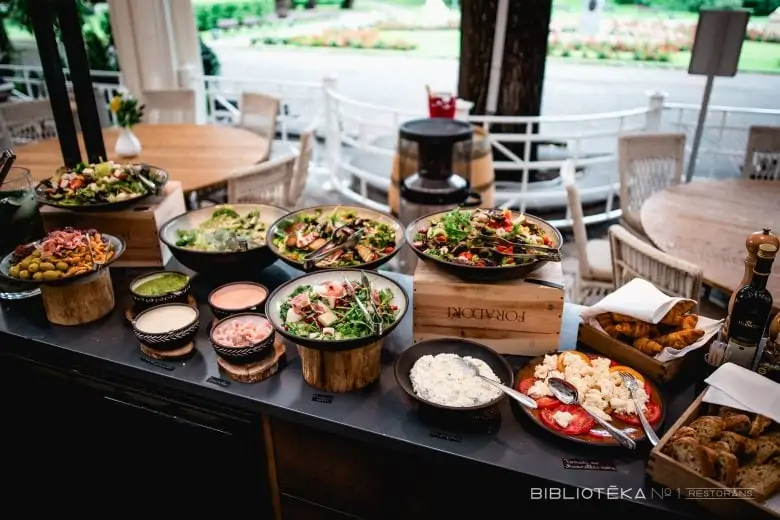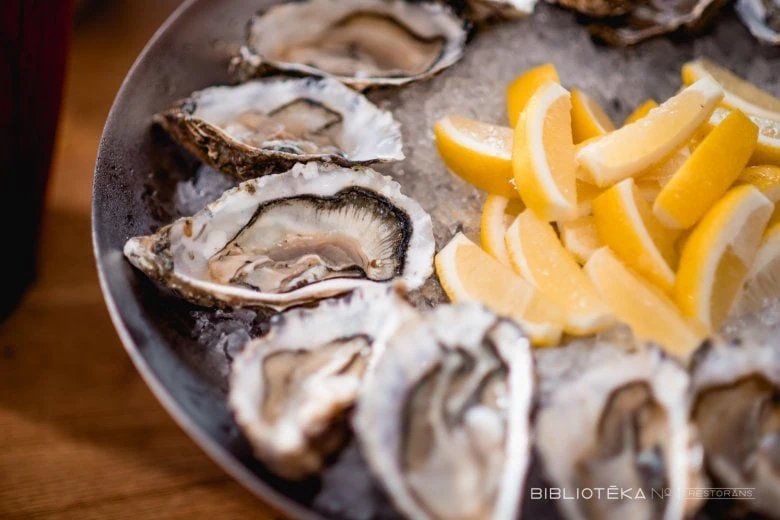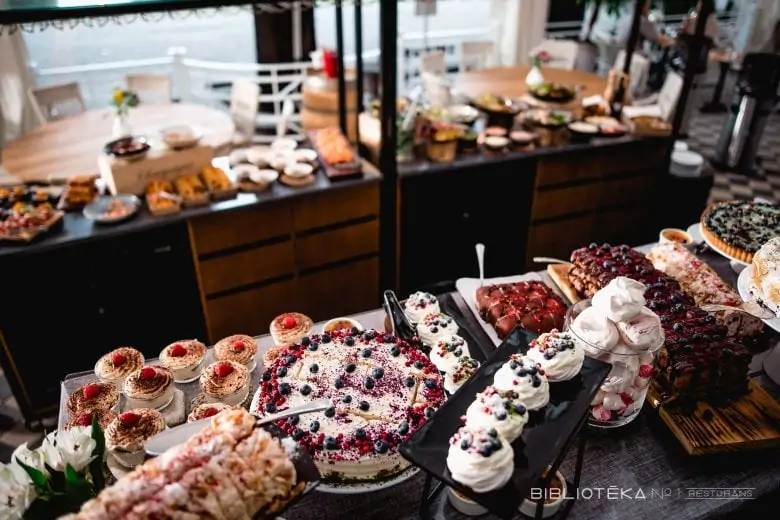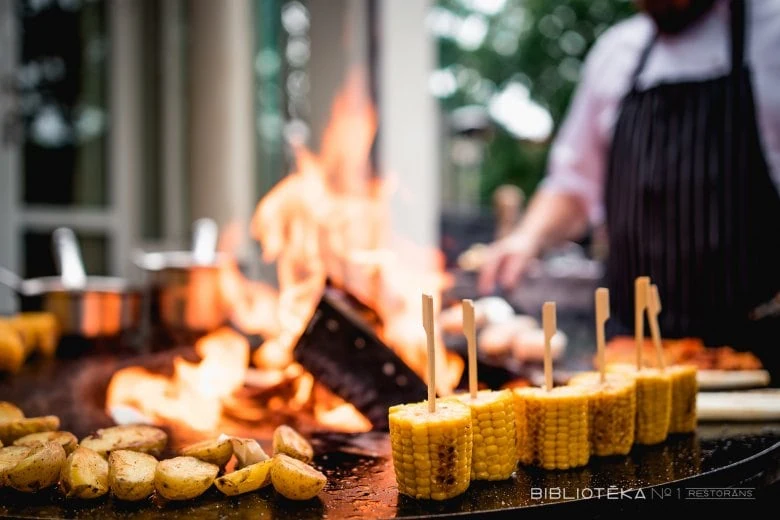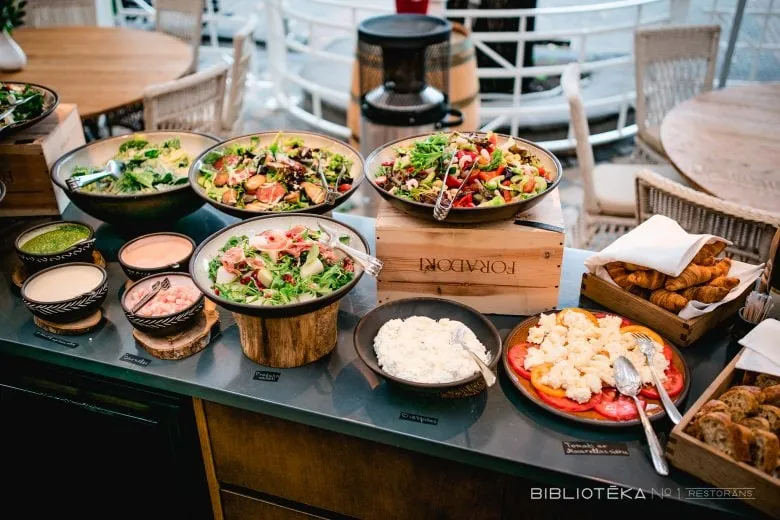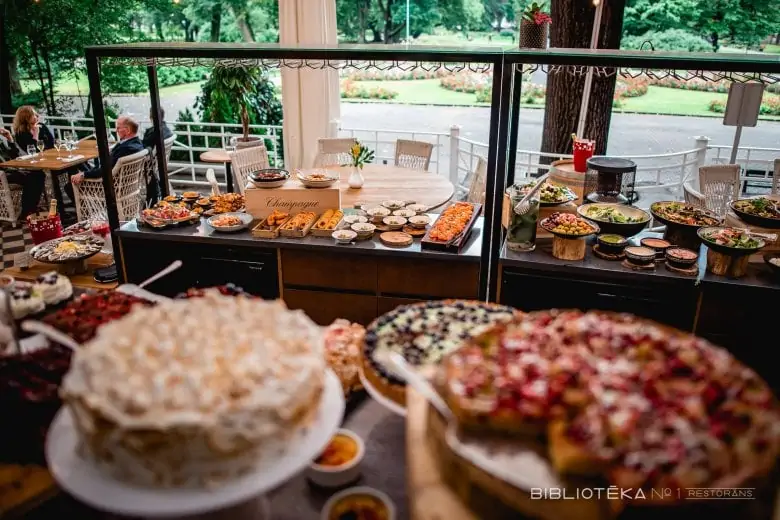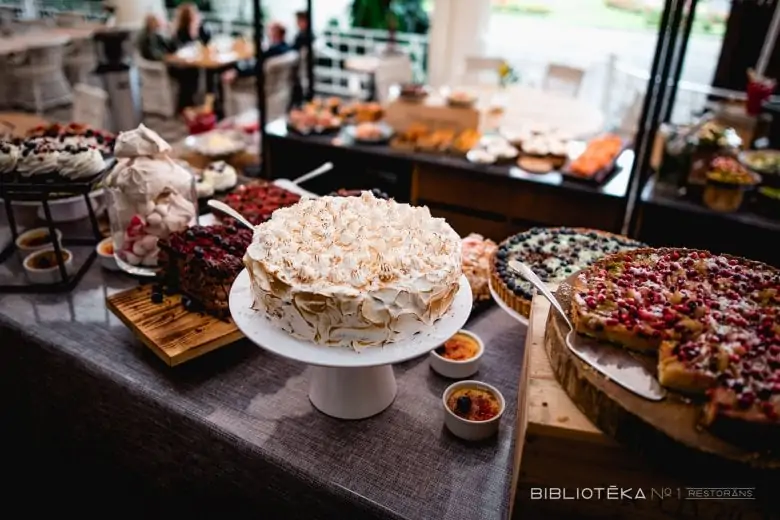 Publicitātes foto