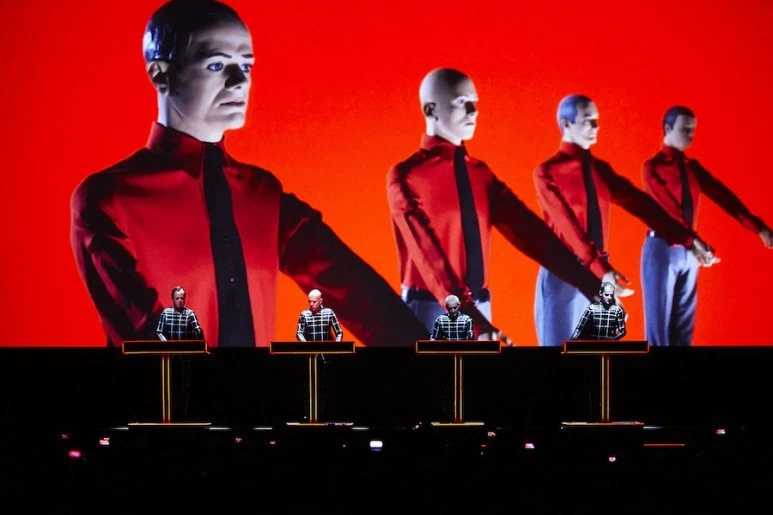 It is not an overdone statement that Kraftwerk are almost as important in electronic music as the Beatles are in popmusic. The quartet formed in the late 1960's. Dusseldorf Conservatory graduates Ralph Hiter and Florian Scgneider were so progressive for their period of time that they have influenced an extensive amplitude of genres from Detroit techno to hiphp, and from EDM to computerized synth-pop.
During their two hour performance, all of the band's most known hits will be played: The Man-Machine, Spacelab, The Model, The Robots, Autobahn, Computer Love, Tour de France, Radioactivity, Aero Dynamik, Boing Boom Tschack etc.
An integral part of the show are the high quality 3D projectors which will provide a particularly realistic visual addition.
This is the most sweeping tour of the German electronic music legends since 2013 and promoting material from their 3-D The Catalogue collection, which was released in May this year. The audio and video materials in their latest album is a collection of material from their most meaningful performances between 2012 and 2016. The collection is available in several variations: as 4 Blu-ray cd (with a 228 page book), 8 CD or 9 vinyl record set.