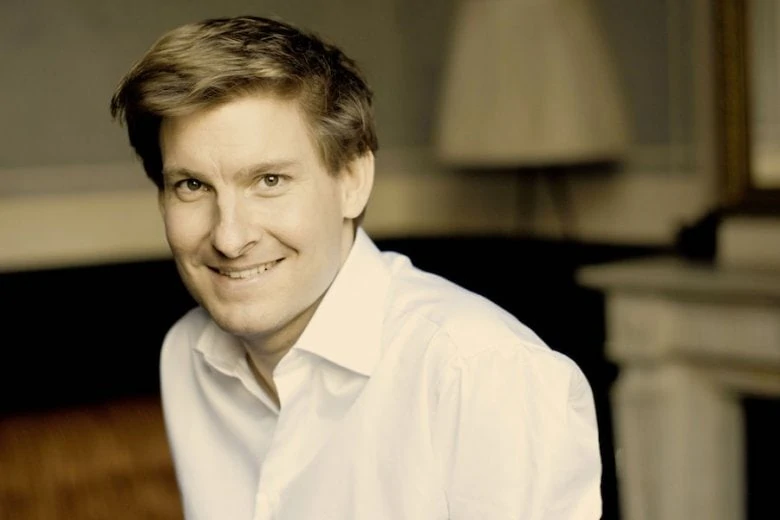 Kristian Bezuidenhout (photo: © Marko Borgreve)
Kristian Bezuidenhout was born in South Africa, studied in Australia and New York, lives in London and dazzles audiences in the world's greatest concert halls and festivals. Under the brilliant pianist's masterly touch, the piano as well as harpsichord and especially fortepiano, sing out in the most extraordinary voices. In addition, Bezuidenhout is a well-known Mozart expert.
For his sophisticated and clever interpretations Bezuidenhout has received several prestigious recording awards, including ECHO Klassik 2017. In this programme we will be treated to his reading of two Mozart compositions; along with these classic 18th century Vienna school works, we will also enjoy echoes from the 19th century Vienna as experienced by the romantic bard Franz Schubert; finally, the New Vienna School will be represented by Alban Berg and his Lyric Suite.
Musicians: Kristian Bezuidenhout, piano; Sinfonietta Rīga, conductor Normunds Šnē.
Programme:
Franz Schubert Symphony No. 3 in D major, D. 200;
Wolfgang Amadeus Mozart Piano Concerto No. 12 in A major, K. 414;
Alban Berg Three movements from the Lyric Suite;
Wolfgang Amadeus Mozart Piano Concerto No. 24 in C minor, K. 491.