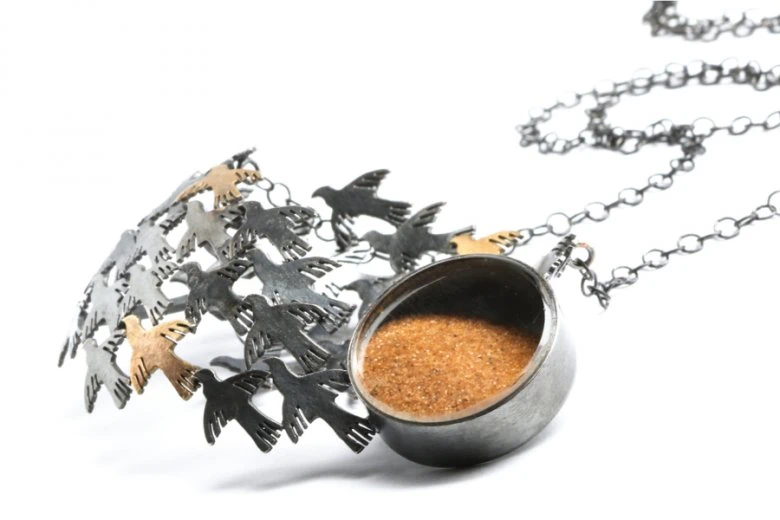 If we speak about contemporary and conceptual jewelry, then they are like short stories which provoke dialogue and a necessity to delve deeper. These are stories which intellectually address the viewer, as well as the wearer.
Those visiting the exhibition will have the opportunity to get acquainted with, view and purchase various ''short stories''. First of all this is jewelry with their own distinctive technical gestures, which make them unique testimonies of the ideas of their authors. These stories are the endless embodiment of fantasy. Second of all, these are also pieces of commercial jewelry, which are replicated, and thus contain a commercial aspect. Third of all, jewelry can also be small pieces of art, which like a fine-tuned instruments can express their thoughts.
But this is not what is important - important is the connection between the piece of jewelry and its viewer, or with its wearer.
The French contemporary jewelry artist Emmanuel Lacoste writes: ''There is something very important which distinguishes jewelry from other forms of art - its direct and physical contact with the human body''.