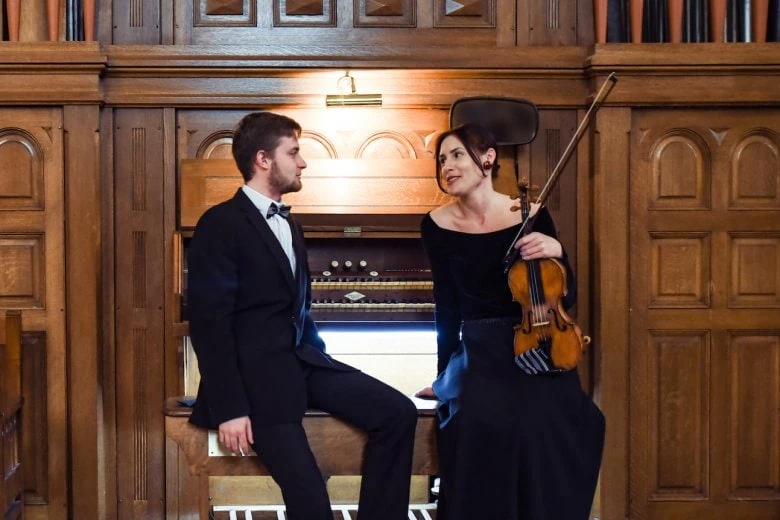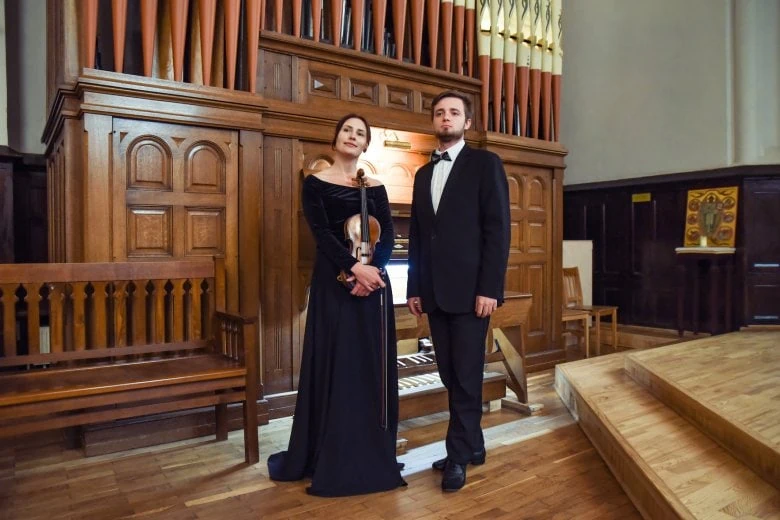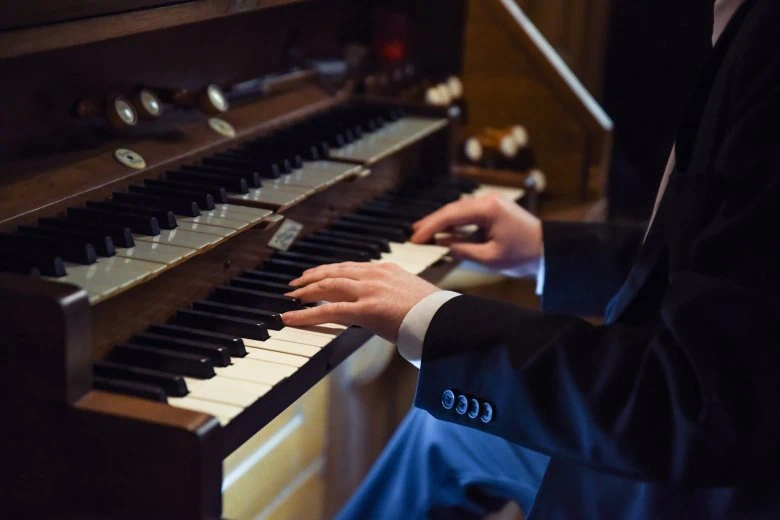 Publicitātes foto
When taking a tour of Riga and Old Town, visitors must certainly try to combine this with attending a classical music concert. Every Wednesday, at 1:00 p.m., a classical music concert featuring a duet of talented local musicians will be held at the Our Lady of Sorrows Church in Old Town.
The 20-minute long violin and organ concert is the perfect addition to any tour of Old Town Riga.
Sacral music concert program:
J.S.Bach's Andante and Allegro nr 2. Sonata for violin solo in A Minor (BWV 1003)
G.F.Handel's Sonata for violin in D Major (HWV 371)
Tickets 10 EUR
Tickets are available for purchase at the Tourism Information Center on Rātslaukums 6 (Town Hall Square) in Old Town Riga, or at the concert venue before the concert.
About the musicians:
Both musicians, Ilze Kirsanova and Jānis Karpovičs, work as soloists as well as chamber musicians. Both started performing together at the Our Lady of Sorrows Church as a violin and organ duet, as well as a violin and piano duet. The concert program is made up of a varied repertoire of early Baroque to contemporary 21st century compositions. The work of Latvian composers is especially featured in the concert program.
Ilze Kirsanova (violin)
Ilze began playing the violin at the Emīls Dārziņš Music School and later graduated the Latvian Music Academy. She continued her studies at the Royal Music and Drama College of Wales, where she studied being first violinist and held a scholarship from the prestigious Sir Charles Mackerras scholarship fund. She also studied at the Geneva Music Academy. Ilze has also won several international music competitions. Since then, she has performed as first violin with the Sensus string quartet, as well as several other chamber music ensembles. She continues to participate in various international chamber music and orchestra projects.
Jānis Karpovičs (organ)
Jānis graduated the Jāzeps Vītols Music Academy with a bachelor's degree in piano, and is currently studying for his master's degree in piano. He has performed concerts in Latvia, Finland, Poland, Great Britain, Iceland and elsewhere. Jānis has also participated in international master classes with such famous pianists as M.Worms, M.Tezza and others. He was also a participant of the Jāzeps Vītols VII International Piano Competition. In addition to this piano career, Karpovičs also works as an organ player at the Our Lady of Sorrows Church in Riga.
Every Wednesday at 1 PM
Ticket price € 10.00
Contacts
Place :

Address :

Pils iela 5
Terms and conditions :
Tickets cannot be returned. But you can exchange the date of the concert by contacting the orgnizer at musictourlatvia@gmail.com.