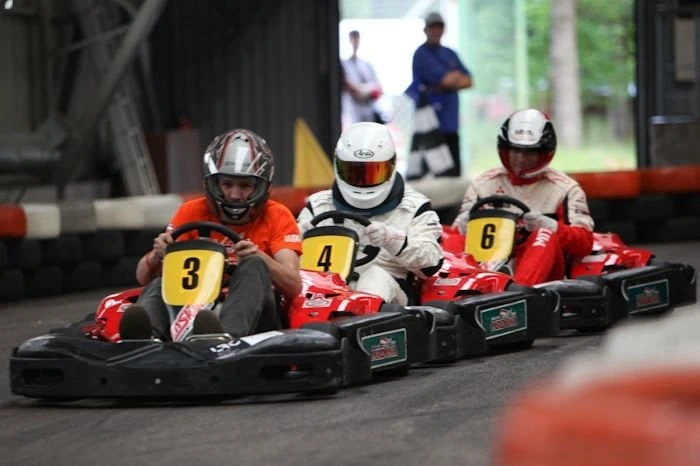 Whether you are an experiences driver, or trying it out for the first time, the indoor go-kart track is an exciting and exhilarating experience for both young and old.
Go-karting - the first stage of auto sports and a sporting experience for those who wish to organize a competition, celebrate a bachelor's party or arrive individually. The 2,000 m2 indoor track offers individual runs, as well as competition format runs, where it is possible to properly test your driving skills.
The track's staff will help you find the most suitable competition format. It is also possible to organize private parties at the track.
The go-kart track is also located in a convenient place - just a 15 minute drive from downtown Riga, and can be conveniently reached by by car and by public transportation.
Choose an exciting sporting experience and reserve yourself a place today!