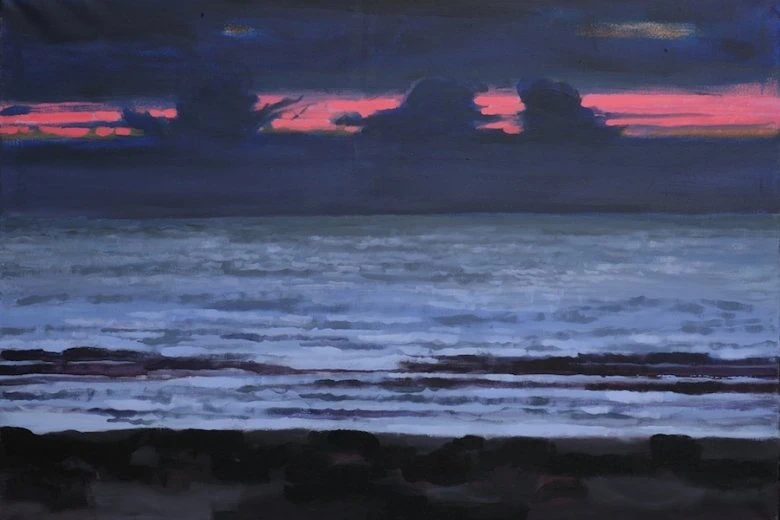 Aldis Kļaviņš. Sea after sunset, 2016.
Aldis Klavins has been nominated the best Latvian landscapist in the 2017 competition "Jāzeps Pīgoznis' award in Latvian landscape painting", receiving the rights to organize his solo exhibition at St. Peter's Church.
Aldis Kļaviņš (1938) has been working in the Liepaja Secondary School of Applied Art for many years, has been the chief artist at Liepaja Theater, and is a professor in visual arts at the Liepaja University. The artist takes active part in exhibitions and plein-airs, and is frequently organizing solo exhibitions.