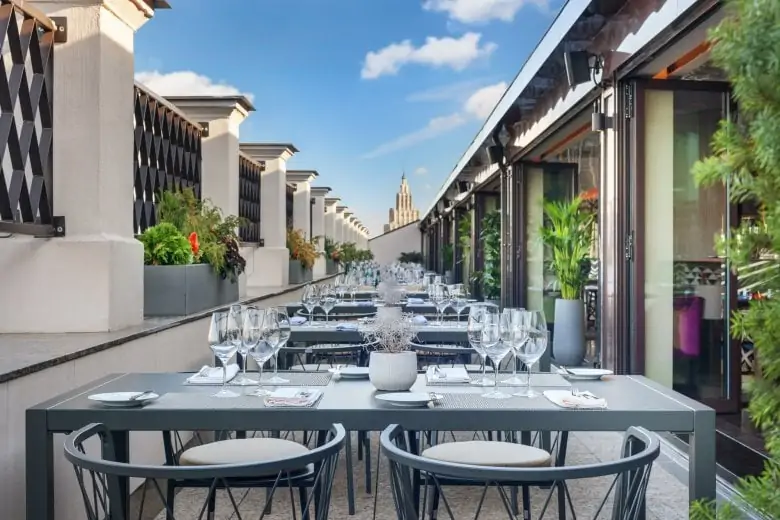 Bar-restaurant Stage 22 is a modern establishment, which combines an exquisite kitchen and a breathtaking view of the Latvian National Opera from the 8th floor terrace, allowing visitors feel like they are on the stage themselves.
The restaurant is divided into three sections. The first section is a sort of light menu zone, which offers a quicker lunch or dinner concept, with more emphasis on enjoying the actual meal.
The middle section is the so-called mixologist zone, where any guest is invited to enjoy a refreshing cocktail made by one of our excellent bartenders.
Meanwhile, the restaurant's furthest section operates as a fine dining area, where chefs offer five, seven or even 12 course meals with an excellent selection of fines wines and even vegetarian options.
Riga residents and guests can enjoy a good time at the restaurant, while at the same time enjoying an excellent view of the city and tasting modern cocktails. The new restaurant has already become one of the most popular places in this historical Riga hotel, which is located right in the heart of the city. Guests are offered a Baltic menu with local seasonal products, which allow them to enjoy the wonderful tastes of this region.