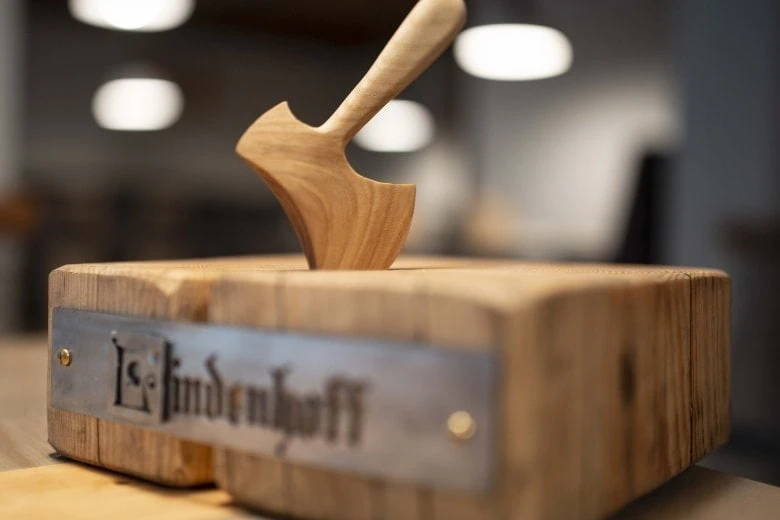 Restaurant Lidenhoff is a shining example of both European and Latvian cuisine, where a wide selection of locally produced and seasonal products and ingredients are represented.
The interior of the restaurant, designed by Vladislavs Lakše, has Nordic notes whilst having the cozy feel of old-world country mansion. A recently restored historic wooden ceiling, combined with stone floors and subtle lighting transports guests into a more elegant era.
Lindenhoff restaurant is the little brother the Liepas Muiža Manor, located in stunning surroundings within Gauja National Park. The manor itself was originally built 340 years ago. Since 2014, after new owners took over the property, the territory and the manor building has been gradually restored. At the moment, Liepas Muiža Manor serves as an art-resort, which includes a workshop, exhibition hall, five family apartments and a farm.
When purchasing Liepas Muiža, the owners also had a dream of opening a restaurant in the Latvian capital where city dwellers and guests can have the opportunity to enjoy top-quality local produce. Some of the products used at the restaurant will one day come directly from the manor's farm.