The most Insta-genic cafes and restaurants
It is no secret that a great atmosphere makes a meal taste even better. It is always nice to linger in such places just a bit longer, to take good photos and to share them.
Anda regularly takes photos and writes blogs about the most popular brunch places. Here are some suggestions for places where you can have a great meal in an Instagram worthy environment.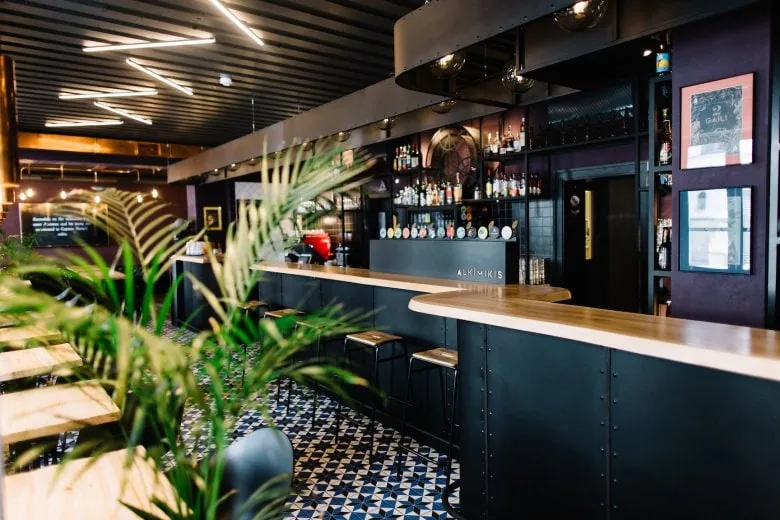 Alkimikis
Alķīmiķisis a brewery, in which eight different types of beer are brewed with very witty names, such as "Martian" or "Sweet Tramp". As the beer makes you hungry, there is great food, which interacts with the beer flavours, especially since it is also used in the food making, such as beer bread burgers or beer mustard. Meals are available for different styles – a light lunch, snacks for beer or a fine steak!
Instagram tip: use stylistic floors, ceilings, black interior and plates for your photos, it brings out the colours of the food!
Address:

Lāčplēša iela 12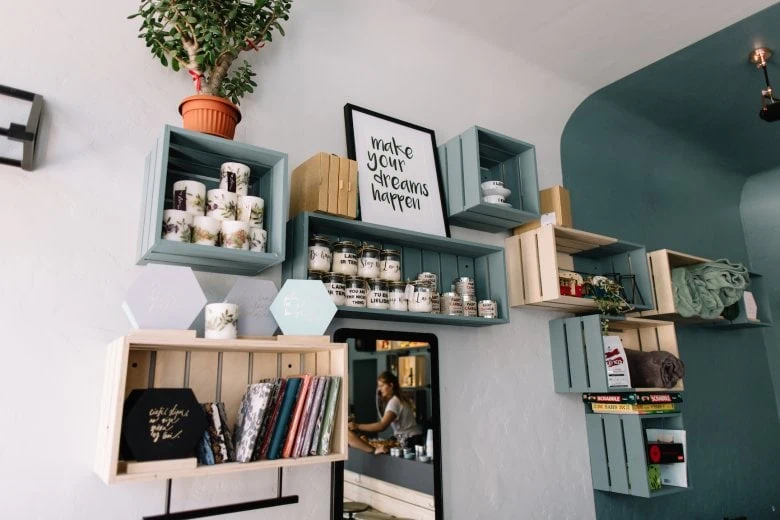 M50 bar & design store
Surrounded by the tram tracks and the smell of chocolate, there is a bar and design shop M50. The owners of this place are real fans of Baltic design and art, so next to the design shop is an open bar where coffee, sodas, cocktails, light lunches and snacks blend together with the design and art. Enjoying one of the acoustic concerts while sipping a coffee or a cocktail, you can put on a crown or try on other design items.
Instagram tip: take a selfie with the crowns and other design items made by different artists!
Address:

Miera iela 17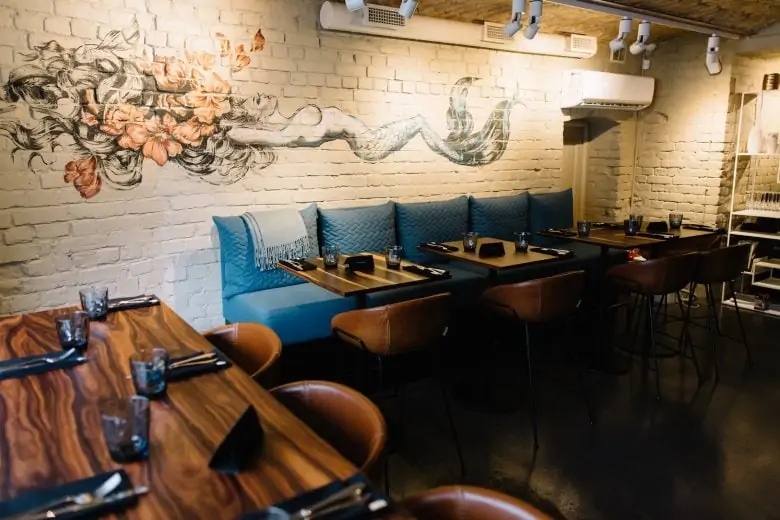 The Catch
In Riga's quiet centre stands an authentic Japanese kitchen restaurant in izakayastyle, in which excellent and fresh meat, fish, sushi and vegetarian dishes are served made on a of Robata Grill. Each component of the served meal is particularly selected to make every ingredient special and unique. In The Catchit is also possible to taste authentic Japanese cocktails and drinks with a wide selection of Japanese whiskey and sake. Interior's dark tones give a pleasant evening mood even during the day. This place is very popular, so be sure to book a table in advance!
Instagram tip: every dish here is worth to take a photo of. Choose the best lighting and capture it!
Address:

Dzirnavu iela 33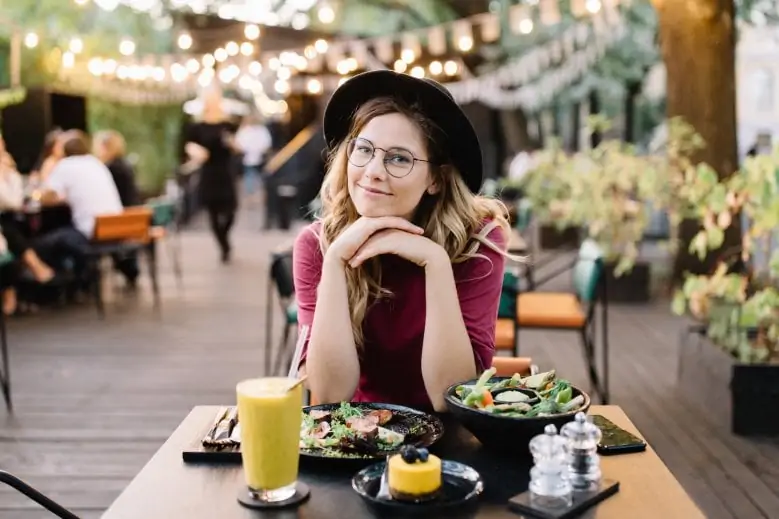 Pagalms
Pagalmsis located behind the Latvian National Theatre in one of the oldest parks of Riga, and it is close to the old town, but still quiet. Pagalmsallure with a minimalist black interior, terrace, lights, the park's foliage, outdoor concerts, cocktails and food. Menu is a mix of traditional flavours and Asian culture specifics. On the weekend, a special breakfast menu is available – definitely try the breakfast burger, it's worth it!
Instagram tip: go to "Pagalms" with friends or a loved one on the evening, when the porch is filled with lights!
Address:

Kronvalda bulvāris 2b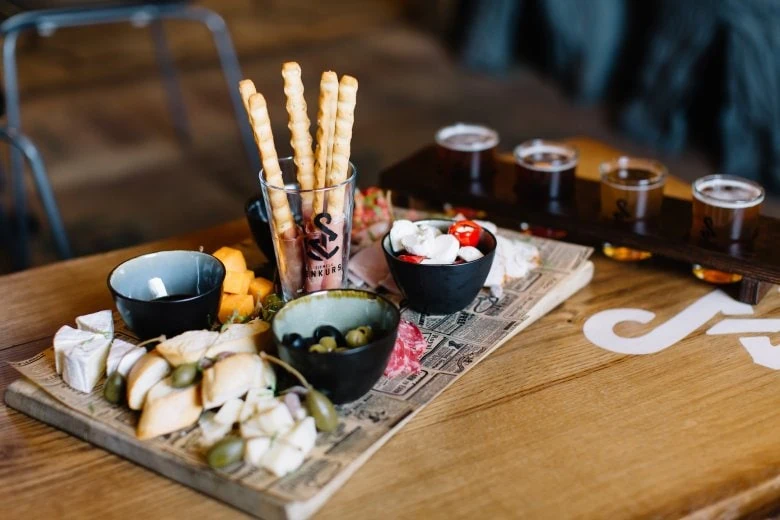 Ziemelu enkurs
More than a hundred years ago – in 1796, a Baltic-German trader Gustav Kunzendorff opened a brewery named "Bierbrauerei Gust.Kunzendorff", which was one of the largest breweries in Riga. Currently it is a home of the brewery and bar Ziemeļu enkurs. This could be one of the smallest breweries, but it is recognizable by the unique beer tastes for which well-matched food is served. Ziemeļu enkursis also known for its daily lunch buffet or brunch. In evenings, there are many people, and you can observe the process of brewing beer, enjoy the guest talks and parties.
Instagram tip: share joy with friends, visiting the "Ziemeļu enkurs" in the evening, sipping a beer and enjoying the special burger on the wide front porch!
Address:

Matīsa iela 8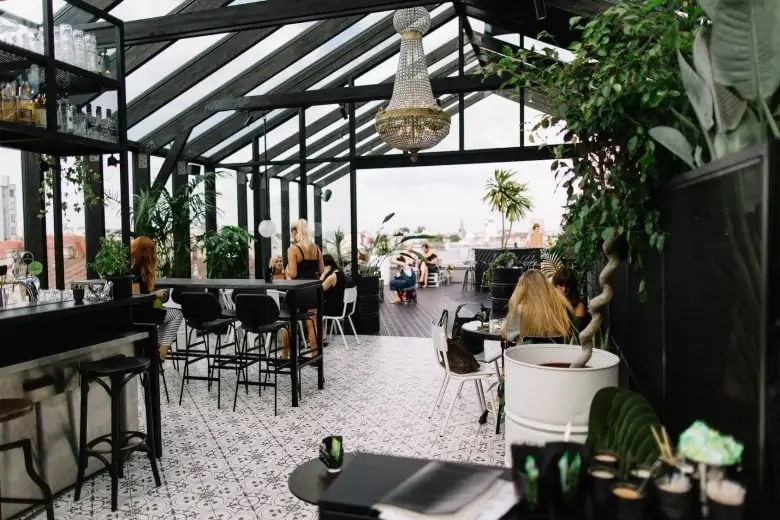 Herbarijs
Herbārijshas become a popular summer cocktail place on one of the largest terraces on the8thfloor of the shopping centre "Galleria Riga". From its terrace opens a wonderful view over Riga's rooftops. It is inspired by the natural greenery, and here you can feel like in a designer's greenhouse, it is filled with herbs, but the glass walls and roofs allow you to enjoy the evening sunsets. Cocktail menu is impressive, and you can find cocktails for different tastes – sweet, sour, fruity or tea inspired and many more. Herbārijsis an open-type concept bar, and it will work, as long as the weather will be pleasant.
Instagram tip: go to "Herbārijs" during sunsets, making a memory with a cocktail and a panorama view of Riga!
Address:

Dzirnavu iela 67
Zivju lete
This place definitely has its own charm with fish, bar and free atmosphere, where you can talk and enjoy both traditional sprat breads and champagne with oysters and black caviar. Fish delicacies in Zivju leteare affordable to every person and budget. This is one of the few places in Riga where you can enjoy Fish&Chips and lobster sandwich. Great atmosphere is caused by the typical installation with an open kitchen, tiles, design elements and wall drawings.
Instagram tip: use the beautiful walls in "Zivju lete" to capture photos of your friends!
Address:

Dzirnavu iela 41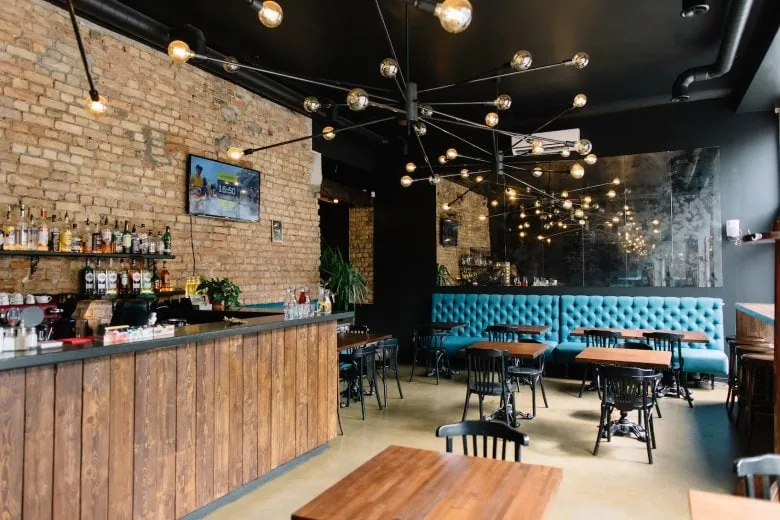 Aurora Riga
Although from the outside,Aurora Rigamay seem like a very simple place, it is a bar with decent restaurant meals because the food here is delicious, high quality and great looking. One big room, mirrors and lamps make a pleasant feeling in the interior, and the food presentation does not disappoint. Aurora Rigais popular among the diners and the city guests, enjoying dinner and drinks in a pleasant party. On Wednesdays, Aurora Rigahas aperativoevenings with snacks and drinks. And on weekends, a special menu is available with breakfast burgers, American pancakes and English breakfast.
Instagram tip: meals here looks great – capture it from the top! Use mirrors to take pictures with your friends!
Address:

Dzirnavu iela 43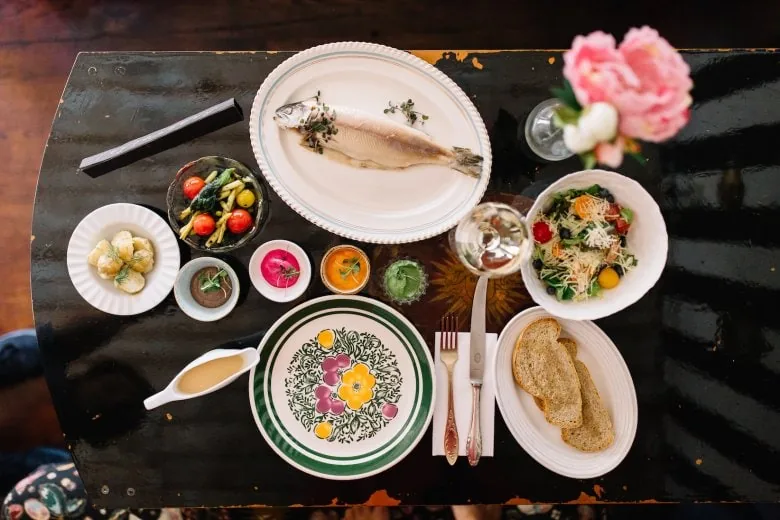 Gallery Istaba
The word "istaba" is associated with home, warmth and hospitality. Also, this place feels like home, even when just visiting. On the first floor is the design and art shop. On the second floor is a restaurant with an intimate atmosphere. You won't find a printed menu in this restaurant, because waiters introduce each guest individually with the seasonal menu and available meals. In Galerija ISTABAeach corner is decorated with an antique feel, chic and different theme. The main feature – the portions are made in order to be able to share it with your friends, just like in a home celebration.
Instagram tip: select the most attractive seating corner for you and on the first floor acquire the most unique greeting cards!
Address:

K.Barona iela 31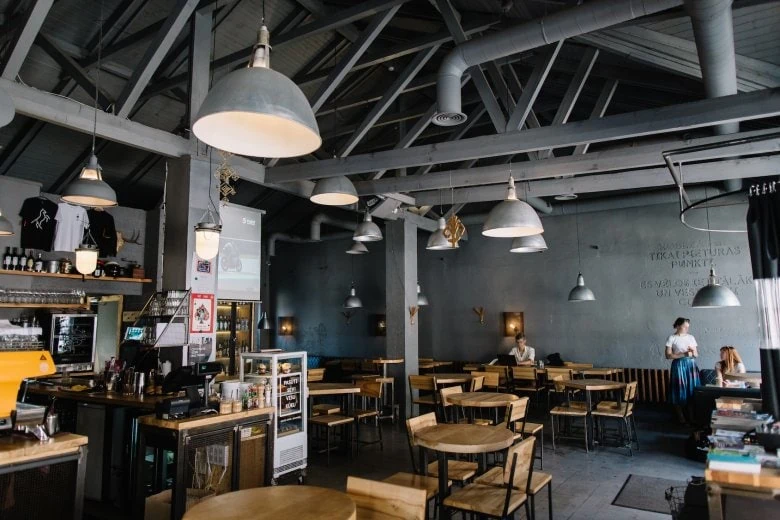 Vest
Vestis a city's bar, where you can feel the flow of the grey from Riga's asphalts and industrial and urban design, the motorcycle noise, the smell of coffee and the taste of food. This bar does not disappoint – it provides a superior coffee, drinks and cocktails, and modern menu for different tastes. In the mornings and during the day, Vestis popular among connoisseurs of good coffee and diners. And on evenings, this place is crowded, there appears a feeling of a real urban bar – conversations, joy of meetings and sport, because in Vestyou can also watch major national and international sporting events on the big screen.
Instagram tip: "Vest" terrace in the evening is a great place for looking at sunsets, and it is a wonderful place to enjoy conversations or important sports events!
Address:

Stabu iela 1