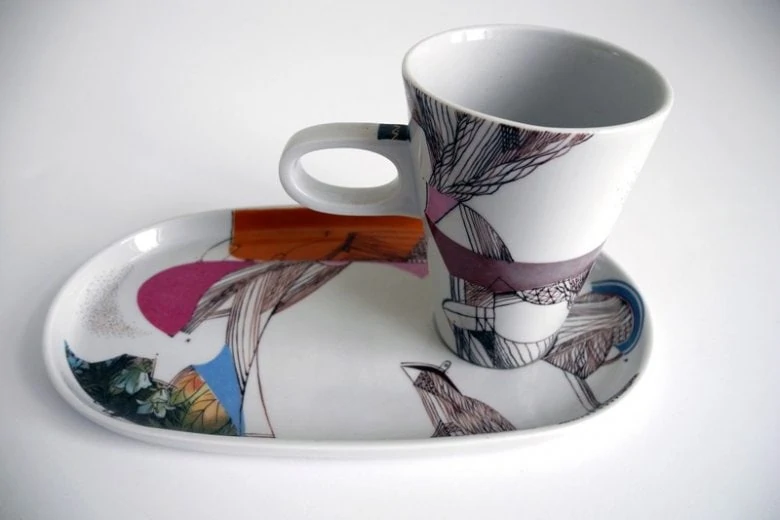 Cup with a saucer, porcelain. Design by Valda Podkalne, painting by Pēteris Martinsons. 1993.
Valda Podkalne has invited 16 recognized new generation artists from Latvia to paint on porcelain blocs that will form a dialogue with the cups painted by Latvian artists 25 years ago.
Valda Podkalne is one of the brightest Latvian artists, working not only with ceramics, but also with photography and conceptual installations. The artist is recognized both in Latvia and Europe. A new series of works "BLOG.KS" has been prepared for the exhibition that will be displayed together with a collection of cups created in 1993.