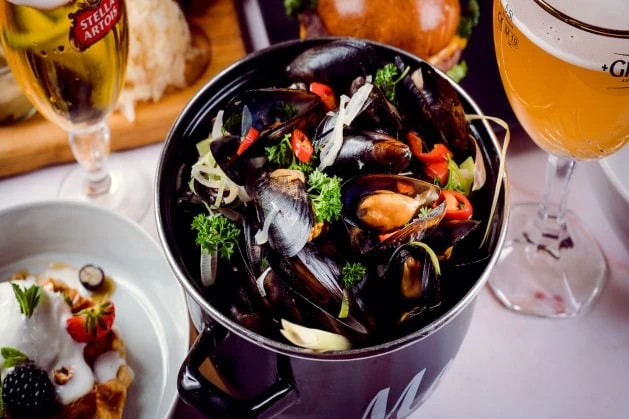 Bon Vivant is a Belgian beer pub in Riga, which has successfully been acquainting Riga resident and guests with Belgian ales and traditional Belgian dishes for more then 15 years.
This pub is truly authentic - old antiques and objects, black and white photographs, old maps and Belgian beer advertisements on the walls not only creates a truly authentic atmosphere, but is also like a tour through Belgian pub culture for the visitor.
An extensive menu - starting from breakfast dishes, to business lunch offers during the work week, to soups, salads as well as meat and fish dishes. The pub's trademark dish is a large 0.5 meter long sausage served on an oak platter with various vegetables and sauces.
And of course beer. Bon Vivant is proud of its extensive collection of beers, which includes such producers as Leffe, Stella, Hoegaarden, Chimay, Orval, Deus and many more. Bon Vivant is the place to enjoy beer!