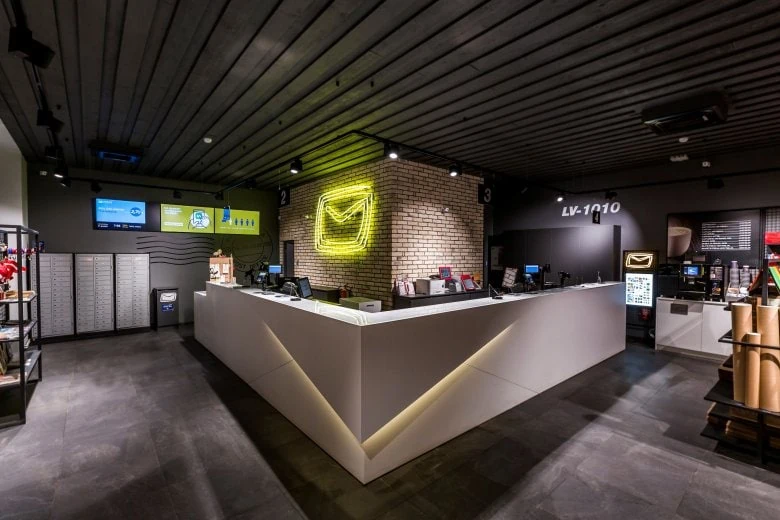 At this unique Riga post office, it is likely visitors wont mind spending a bit more time, even if there is a small line. In the so-called quiet center of Riga, one of the historical neighborhoods of the city, a new concept post office has been opened - the Riga Nr.10 Post Office. This is not a regular post office, but with its extensive selection of souvenirs and unique design post cards, is a place where one can feel the city and take home with them a small piece of it.
Domestic and international mail shipment, subscription to press publications, Western Union money transfers, as well as the sale of Riga public transportation tickets, event tickets, Riga souvenirs and design postcards. All of this will enjoying a freshly prepared coffee in a friendly atmosphere.
Not only has the post office acquired a new concept, but also has adapted modern, city-friendly customer service standards, optimizing service processes and speed, and organizing the sale of items on open stands.
Service available in Latvian, English and Russian.
It is possible to purchase the following at the Riga Nr.10 Post Office:
- souvenirs
- post cards, stamps and envelopes
- Riga public transportation e-tickets
- event tickets ((Bilesuserviss.lv, Bilesuparadize.lv)
- coffee to go
- press publications
as well as various other postal services.