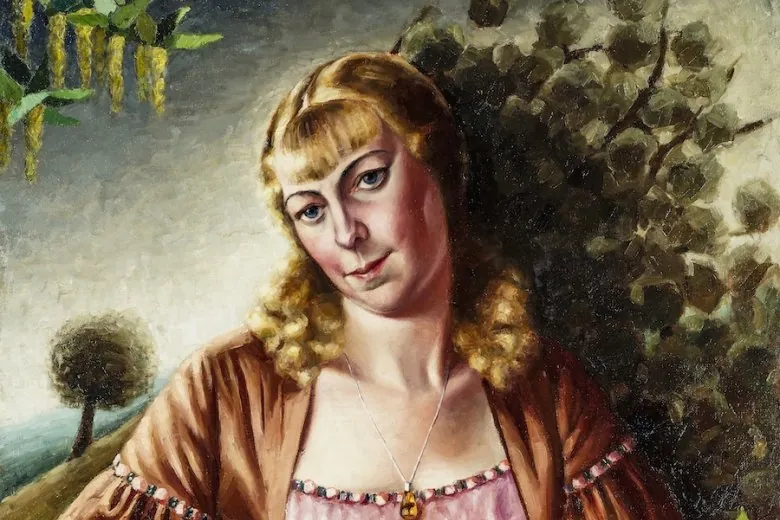 Self portrait. Around 1934. Canvas, oil. From collection of Latvian National Museum of Art. Photo: Normuns Brasliņš.
Hilda Vīka (1897-1963) emerged as a well-known figure of the Latvian art scene in the 1920s and 30s, with her peculiar yet attractive style, where naive pureness is fused with sense and sensitivity in the scenes and images created by nature and imagination.
The artist's creative heritage is quite extensive: delicate designs in black and white, fine, multicolored watercolors, peculiarly stylized paintings of landscapes, as well as portraits and nudes. She also wrote poems, stories and novels that she herself illustrated.