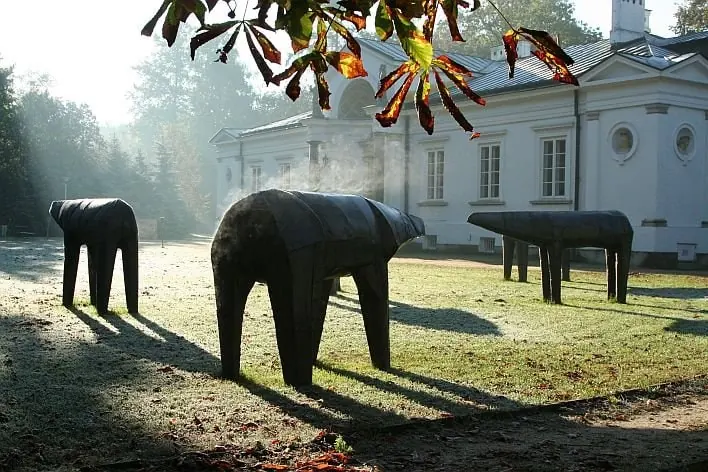 Magdalena Abakanowicz. Mutants. 2000. Group of six sculptures. Formed and polished stainless steel (unique work). Centre of Polish Sculpture in Orońsko Collection. Photo: Jan Gaworski
Magdalena Abakanowicz (1930-2017) was one of the most well-known Polish artists in the world. She worked with textile, sculpture, drawing and painting, and crossed conventional borders between different media.
The exhibition will feature over 20 of her works - spatial textiles (named Abakans by the artist itself and connect with her surname), sculptures and series of sculptures coming from various Polish museums and collections, which all perfectly shows her interdisciplinary creative work and innovations.