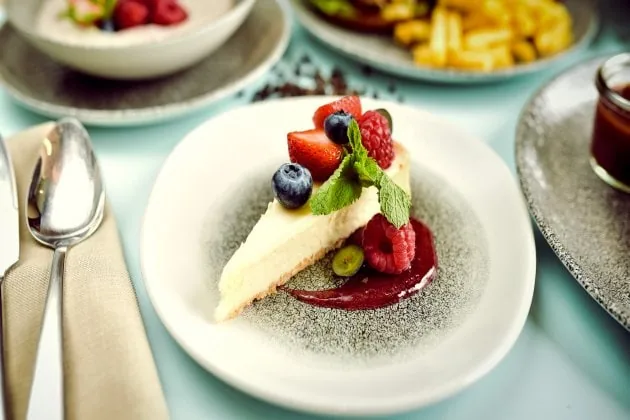 Executive Chef Kristaps Ušackis and his creative team of chefs invite you on a breathtaking journey to the world of culinary!
Atelpa is a restaurant with a calm ambience in the very heart of Riga - a perfect hideaway of everyday bustle and worries. The restaurant is housed on the 1st floor of the recreation complex Joker klubs, providing an opportunity to combine a workout or SPA visit with an excellent meal.

Every dish served at the restaurant is made from high-quality ingredients, balancing the principles of wholesome nutrition. Guests of the restaurant include healthy lifestyle enthusiasts as well as business people who want to find strength and inspiration for a more productive day.
Delicious and healthy meals of top-quality ingredients at restaurant Atelpa.
Every weekday from 12:00 - 17:00 restaurant offers two and three-course business lunch.
Brunch
Twice a month from 12:00 – 16:00 restaurant ATELPA serves a lavish brunch buffet with a variety of hot/cold snacks, salad and desserts.