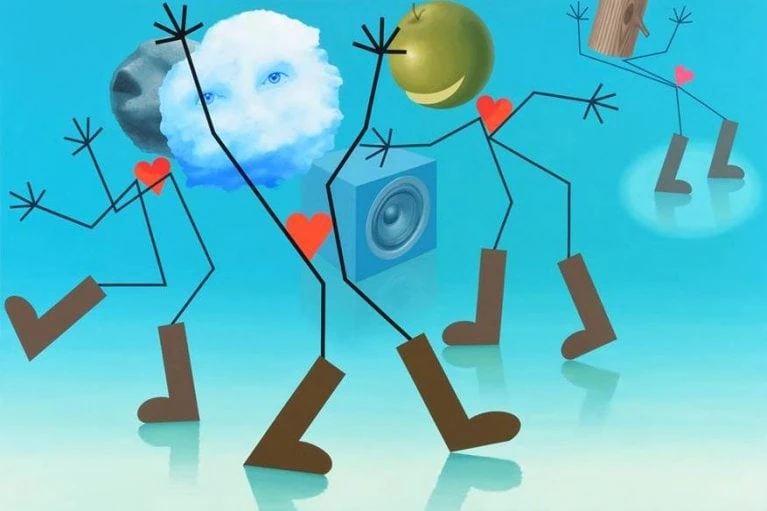 Kaido Ole. Dance at the Lonely Hearts Club. 2016
Kaido Ole (1963) is one of the most vivid and relevant figures of the contemporary art scene of the Baltic States, whose work has also been recognized within the contemporary art scene around the world.
"Art is like the periodic table of elements. There is the location. All you have to do is score! Create a painting and, if it matches the structure of the world, then you've scored. Bull's-eye!" In this way Kaido Ole tries to write his art into the world order. Ole does not attempt to increase the number of worlds by forming a new one, but he feels the need to place himself and his art in the existing structure of the world. And the world in which he lives is ordered.