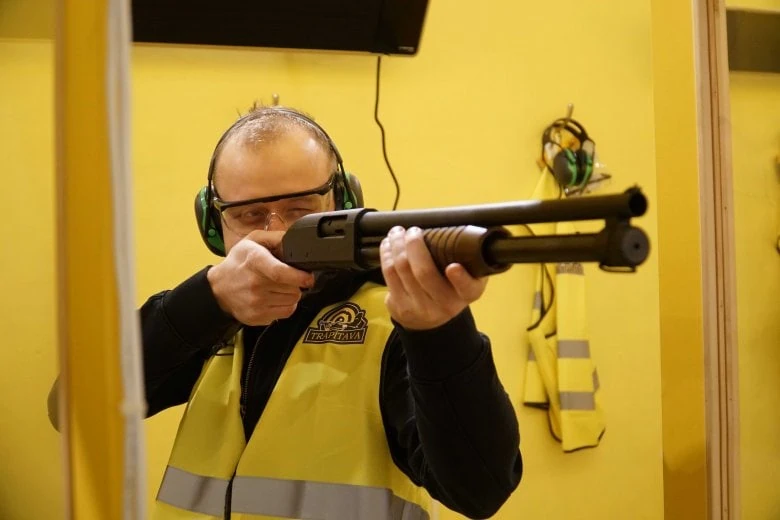 Trāpītava invites you to feel the tension and adrenaline of shooting a weapon, ones you probably will only have seen in the movies! We offer visitors such firearms as Glock, Makarov, SigSauer, as well as cross-bows. Choose your weapon and come feel true emotions!
The shooting range is suitable for professionals, beginners, as well as persons who have never held a weapon before. All of the shooting ranges targets are mobile, which will be a challenge even for professionals.
You also need not be afraid of never have held a weapon before arriving at the shooting range. You are already a winner, as you have taken the first step - arriving at Trāpītava! The rest is a matter of time and discipline.
It is recommended to book ahead your preferred time and duration by calling +371 20000562 or by email trapitava@gmail.com.