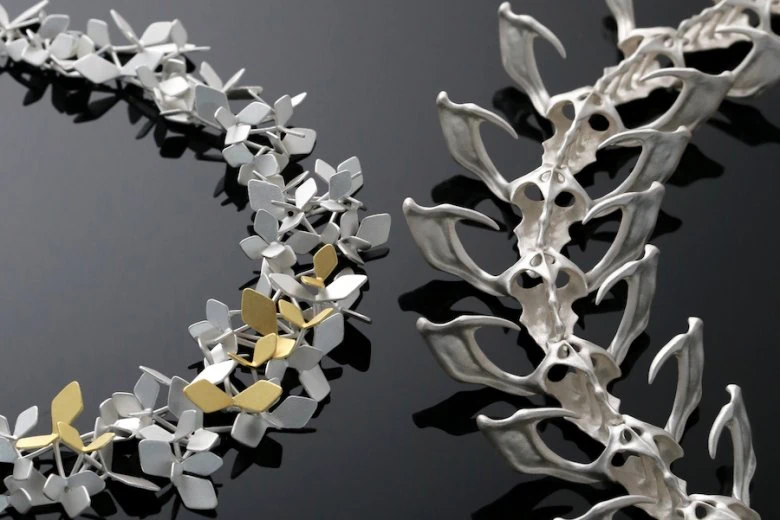 Finnish contemporary jewellery artists Chao – Hsein Kuo and Eero Hintsanen in their works portray the beauty of Finnish nature. The artist couple create their pieces using precious metals and precious stones, which are based on traditional jewelry knowledge and hand-work that have been developed over the years.
Chao's works are delicate and feminine, inspired by the environment and nature. The artist enjoys and sees the beauty in all seasons. Chao passes through her jewelry the simple happiness in everyday life. ''I love to see the language of flowers and gestures, the vitality of plants and their energy. This is what I portray in my work.''
On the contrary, Eero's works are elegant, bold and with a tough Finnish dimension. The artist grew up in the countryside where "the forest and lakes was my playground, my take on nature is often raw and primitive," says the artist.