Autumn in Riga is the season for hearty dishes, long strolls, warm drinks, intimate concerts and vivid surroundings.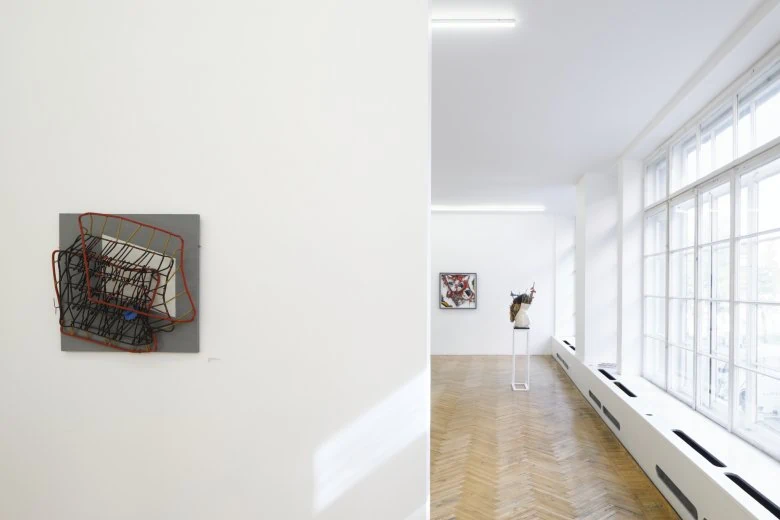 Explore the local art scene
During a raw weather the bright and warm art spaces lures visitors in to contemplate the meaning of the artworks. Kim? Contemporary Art Center is an old favourite, that always has some exciting exhibitions, but there is also a number of new artsy kids in town, such as contemporary art gallery Careva that features mid-career and emerging artists from Northern and Eastern Europe, artist-run galleries Low and 427 and ISSP Gallery that's dedicated to contemporary photography.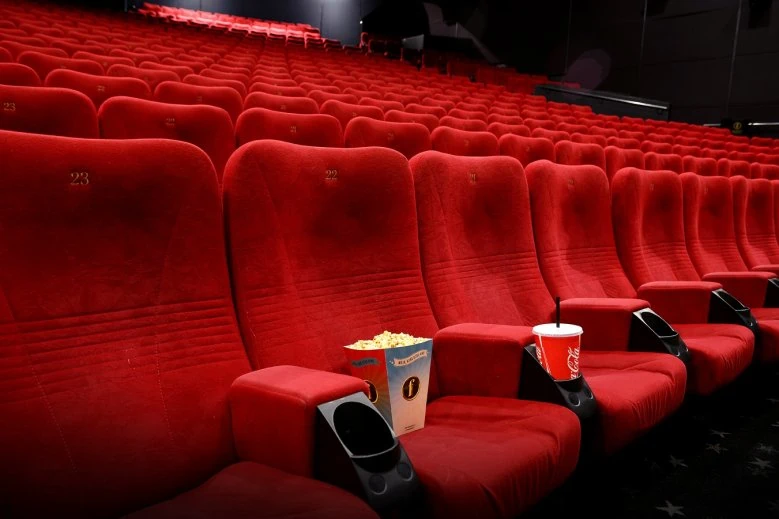 Catch a movie
There's no better way to spend a dark and chilly autumn evening than watching a movie. Riga has plenty of cinemas to choose from – there's the central Forum Cinemas with its finger-liking popcorn, the cozy art-house cinema Kino Bize, and, of course, the stunning Splendid Palace that's also the host of two annual film festivals. First there's Baltic Pearl (19 – 25 September) that shows cinema classics alongside the top-drawers of this year's international film festivals. But in October, the Riga International Film Festival (17 – 27 October) takes the stage with a comprehensive program featuring the most daring contemporary European cinema.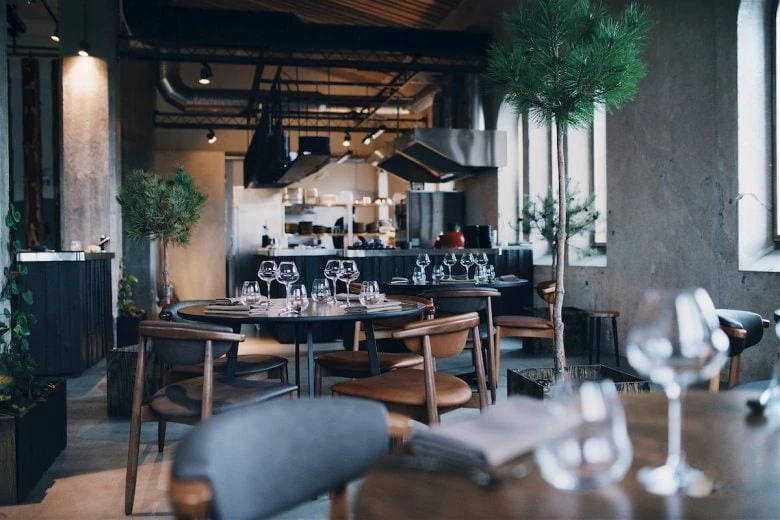 Go out like a fancy-pants
Here's a perfect scenario for a night out in the city: start with a glass of bubbly at Modernists, the trendy champagne boutique. Then nab a table in the new high-end restaurant Barents, which serves fresh seafood with an artistic approach. Or go across the river to Max Cekot Kitchen – to dine here is like attending a gastronomic show. After that round round up the evening with a perfectly shaken and stirred cocktail at the slick cocktail bar XIII in the so-called quiet center area of the city.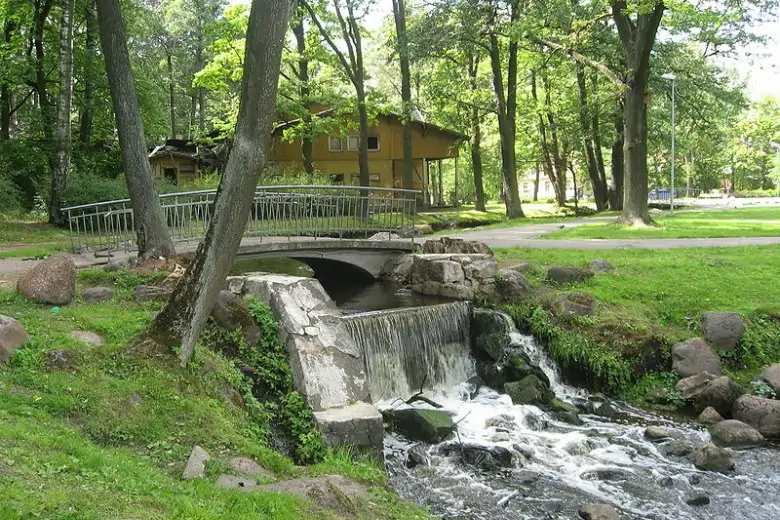 Let the leaves rustle under your feet
When the city is bathed in fiery foliage, it's time to explore the city's under-the-radar parks. Travel to Arcadia park in Pārdaugava – entwining Māra's Pond, the verdant park looks like a romantic movie setting that Hugh Grant would star in. Or stay on the right bank and aim for Viesturdārzs. Steps away from the so-called quiet center, this green nook has its own little Arc de Triomphe.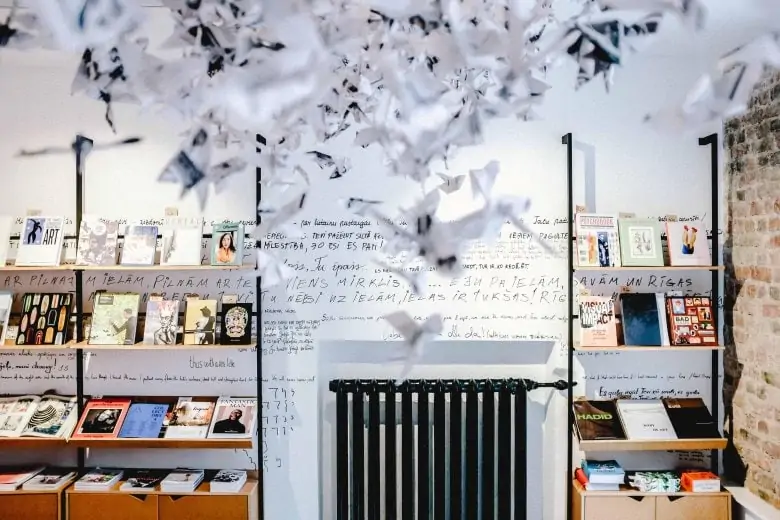 Have a good read
Nothing befits a rainy autumn mood more than reading a book. Need to stock up your library? Go to Mr.Page on Miera street, this dreamy concept store offers a collection of carefully curated books and bookazines. Or while away the hours with a good read and a glass of wine in the comfy sofa of Robert's books. This second hand English bookshop-cum-community place also organizes a range of culture events.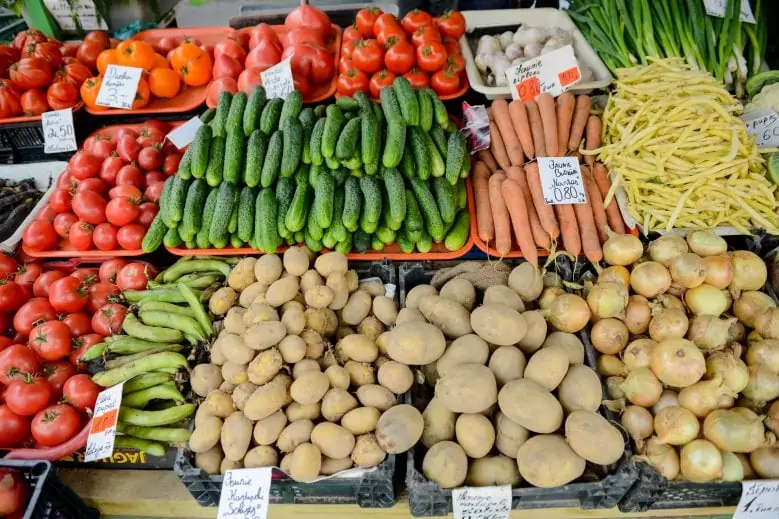 Agenskalns Market
Embrace the bounty of the harvest
When apples, pumpkins, cranberries and mushrooms fill the market stalls, it's time to unleash your inner chef and try out a new recipe featuring these seasonal goodies. Look for fresh autumn produce every day at the Central Market and during the weekends at Agenskalns Market. On Saturdays, there's also a farmers' market at Kalnciems Quarter, but you might not get out of this one with an empty stomach.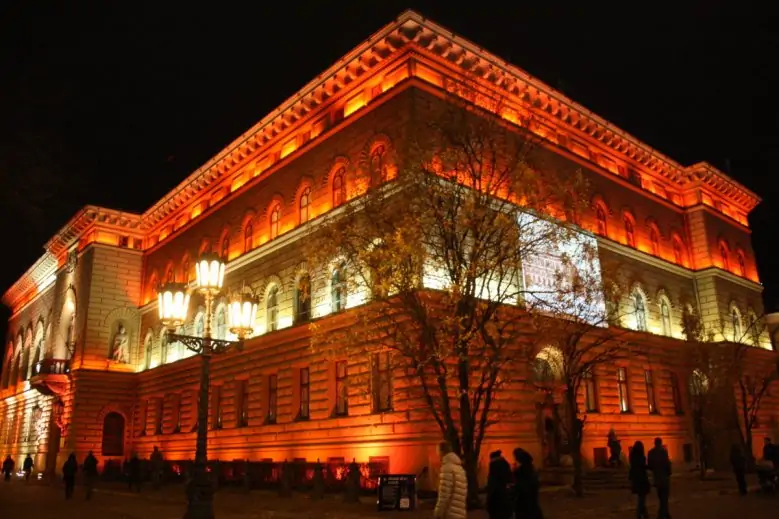 Marvel the lights
The white-red flags which are pinned to the lapel of coats signalize that the Proclamation Day of the Republic of Latvia, celebrated on November 18, is approaching. Another herald are the lustrous installations in the parks, public squares, and on building facades that are a part of the annual festival of lights Staro Riga (15-18 November, 2019). Jaunt around the city streets and admire the numerous gleaming artworks created by internationally renowned illumination artists.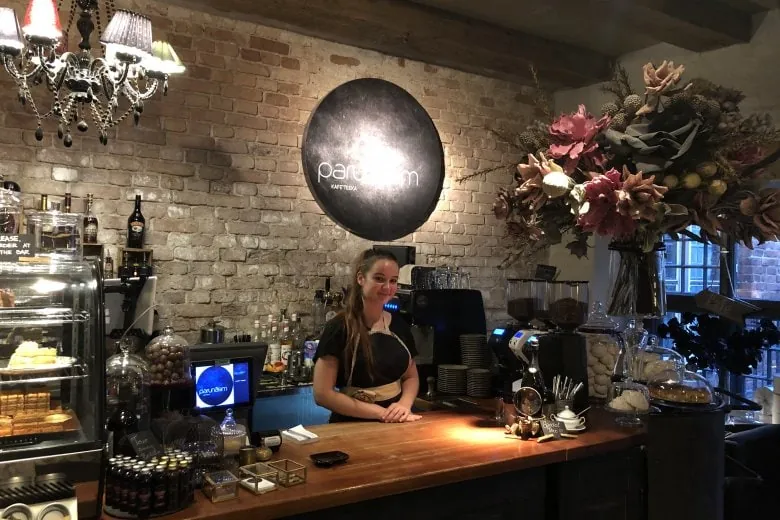 Share a slice of cake
When the weather stars to turn from bad to worse, find joy in other things. As the saying goes, you can't buy happiness, but you can buy cake. Riga has a handful of pastry shops. There's Parunāsim café in the heart of the Old Town, French-inspired Bel Etage on Lāčplēša street, and Kūkotava which is usually overwhelmed by the local sweet teeth. As for vegans, the word on the street is that Terapija has an exceptionally good Napoleon cake. And don't worry of eating one slice too many, because loose sweaters are in vogue at the moment!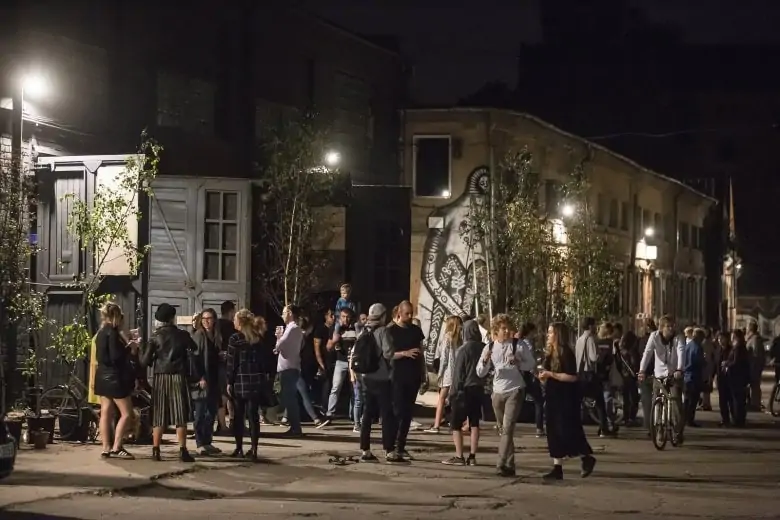 Blend with the local crowd
The autumn in Riga comes with a plethora of culture events. At least once a month, the local music lovers gather at the music hall Palladium– with a capacity of just 2 000, it's a place to catch an intimate performance by some big-name artists. The recently opened event hall Hanzas Perons also has a multitude of events planned, including the International Festival of Contemporary Theatre Homo Novus (5-13 September) and the experimental music festival Skaņu Mežs (10-11 September). As for something more informal, check out Kaņepes Kulturas Centrs, which organizes a multitude of cultural events that later melts into a party, or opt for Tallinas street quarter which in September will turn into a local street art mecca.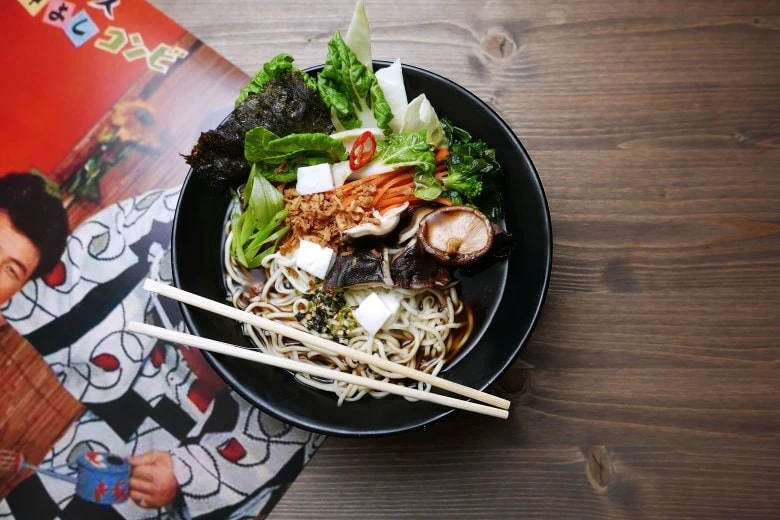 Slurp it like it's hot
On a rainy autumn day lunch doesn't come any better than as a warm bowl of ramen. Head to Stabu street, that could easily be renamed Ramen street, as it's home to three restaurants that serve this bowl of comfort food – the hip urban bar Vest, the tequila-centered Mañana and, of course, Ramen Riga, that cooks this Japanese dish to perfection. Steps away from Stabu street, there's also the little vegan paradise Maza Terapija that offers a seaweed ramen with sriracha tofu.