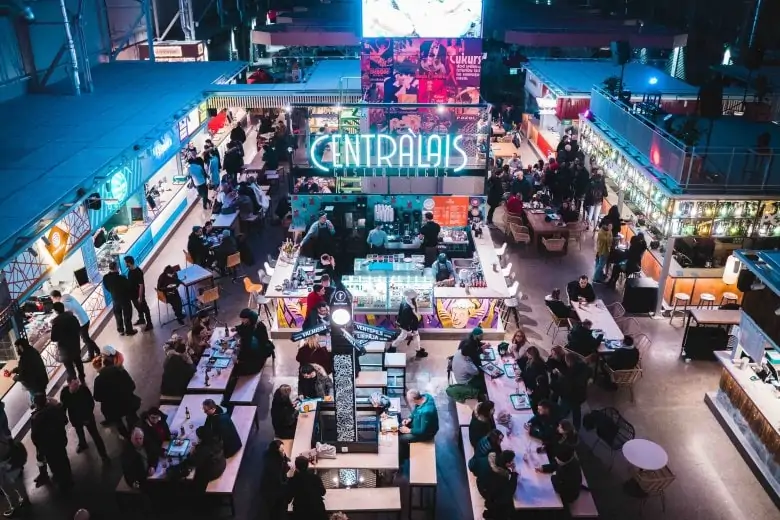 The Central Gastro Market, located in a historical zeppelin hangar at the Riga Central Market, has gathered over 20 various different types of caterers, offering the best of Latvian and global cuisine. This is the first food-court type concept in the Baltics, where everything can be found at one place to enjoy the atmosphere of the city while enjoying a variety of different foods.
More than 20 food kiosks - each offering unique and interesting menus, will certainly surprise and satisfy even the most demanding of foodies!
For breakfast, all are invited to enjoy freshly baked pastries and elegant cakes from BakeBerry, while for lunch visitors must try the many various foods from around the world: freshly made dumplings at PelMan, traditional Latvian kitchen at Panna, hearty soups at Zuppy, all the way to Japanese kitchen at NAMA and juicy khinkali from the Caucasus at Adžika.
The Central Gastro Market will make everyone feel at home - including burger and steak lovers, as well as pizza and hot dog fans! Eat on the spot or grab a drink on the go and explore our wonderful city! But in the evenings, when the hustle and bustle of the day is behind us, the Central Gastro Market turns into an ideal place for dinner, which offers its guests the opportunity to relax after a busy day and enjoy a hearty dinner and refined appetizers with a large choice of refreshing beverages.