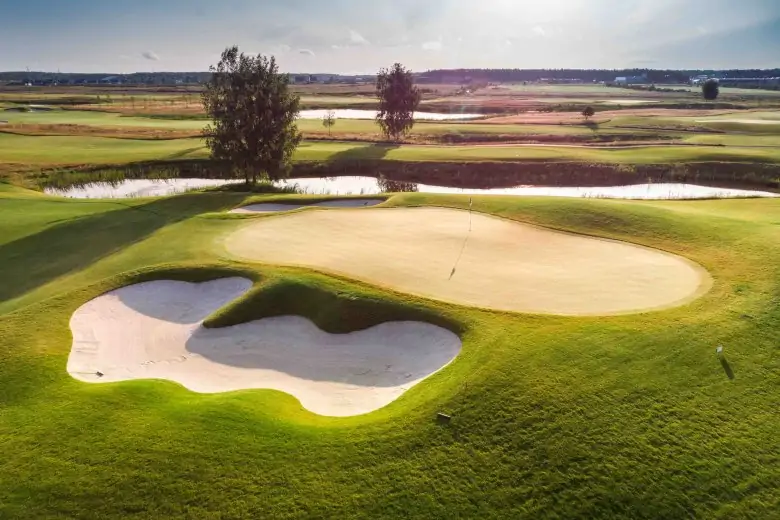 A round on a course, created by one of the world's leading golf course design firms, is on the wish list for any golfer.
The name Nicklaus Design is associated not only with the legendary golfer, but also with excellence in golf course design. Today the name Nicklaus Design represents superior golf course design – excellent results accumulated for almost half a century in the creation of the most exceptional golf courses around the world. No other design firm has produced more world-ranked or championship golf courses than Nicklaus Design, the industry leaders that have elevated the standards of golf course design since 1969.
In late 2018, after 5 years of intensive work, Jurmala Golf Club & Hotel opened its doors. Strategically located on 75 hectares of land, between the capital city of Riga and the resort town of Jurmala lies a spectacular 18-hole golf course and an equally meticulously planned 9-hole par-3 Academy golf course.
During the winter season you can take the opportunity to use the in-door facilities: a heated driving range with 10 bays, making it even comfortable to play golf even it is below zero degrees outside. The course's practice facilities also feature 2 in-door studios in which you can play more than 30 of the best courses in world, and it is also a great place to gain a full analysis for your golf swing and posture. Golfers of all levels and beginners can book a lesson with one of the four coaches. Jurmala Golf Club & Hotel is a great place to organize corporate events or team building of up to 100 persons.