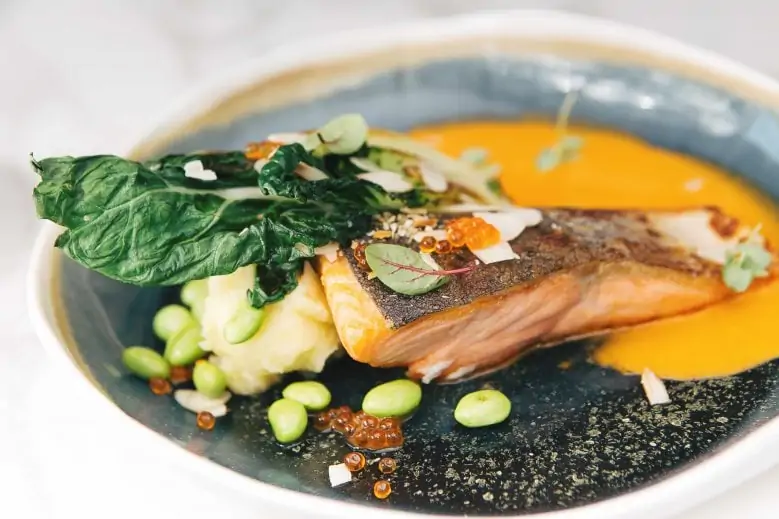 Jurmala Golf Club & Hotel restaurant opened its doors in spring 2019 and now it is one of the most beloved restaurants in Riga and Jurmala.
The amazing chef Artur Agafanov believes that each meal should be like an unforgettable journey, which he makes by combining famous European tastes with Latvian food cooking traditions. He believes it is very important to use fresh local products to get that spectacular, remarkable taste, which is why he has created 4 greenhouses and gardens, where he and his team grows vegetables, spices, berries and fruits.
Jurmala Golf Club & Hotel restaurant is famous not only for excellent food, but for breathtaking sunsets as well. The view over the golf course at sunset will leave you speechless on any day.