Meet Vilhelms (23) – a freelance improviser. When Vilhelms's not busy hosting a manifold of events, he's making striking rhymes, scrumptious home-made meals and somehow manages to make others smile wherever he goes.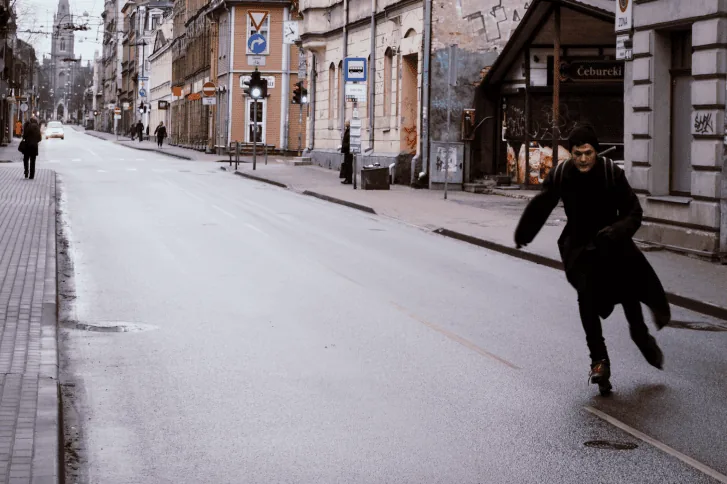 9:20 am
Sometimes I get up before the birds, sometimes - around when others already take their lunch breaks. Today it's just in time to join the rush hour. White-blue buses and trams zipping through the streets, loads of cars – a number of them working for ridesharing apps, a swarm of cyclists and e-scooters and in the middle of it all there's me with my rollerblades.
I love skating through Avotu street – a meandering one-way street lined with snug bars, antique stores full of gems, unpretentious eateries and a handful of wedding stores. The street is oozing with quirky character that has allured the local bohemians to settle down here.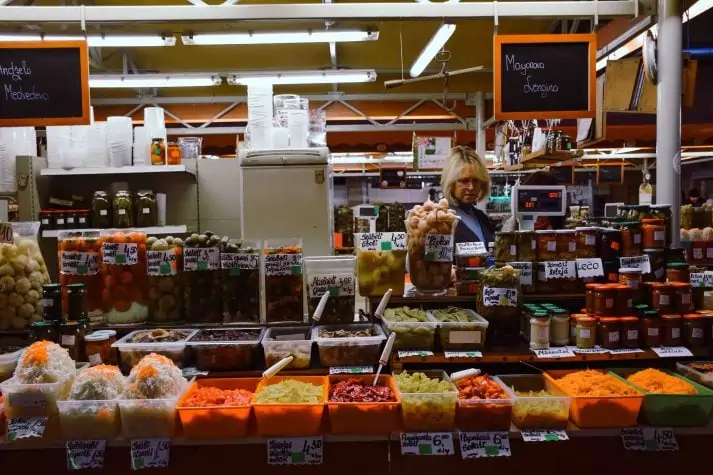 9:40 am
Stalls overflowing with colorful veggies, fruits, fermented goods, spices, nuts, and stallholders that serve every customer with gusto – shopping in the market comes second to none. Plus, it's cheaper, and the place really is spectacular – built in the 1920s it was initially used as military airship hangars.
Last year the market got a new addition, a street food market hall - Centrālais Gastro Market. Here you have more than 20 vendors, offering everything from okonomiyaki pancakes to dumplings, hot-dogs and bao buns.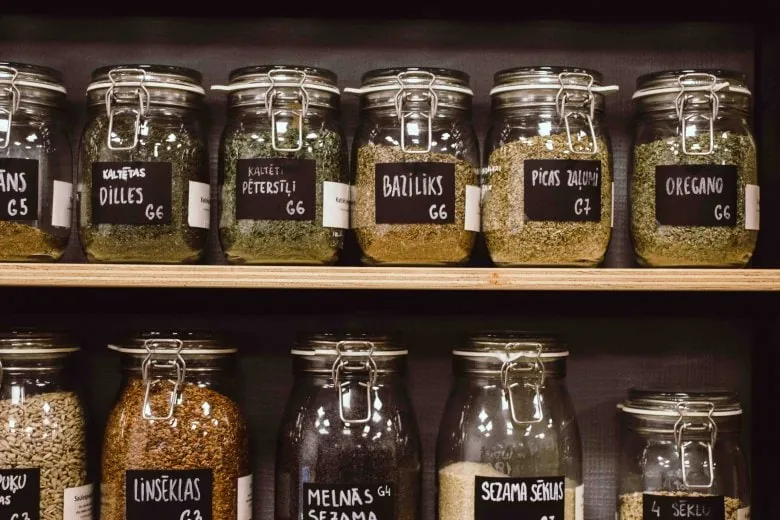 10:50 am
In times like these, when I forget to buy something, I feel so fortunate to have a zero-waste store Turza just outside of my apartment.
In recent years, a number of zero-waste stores has been springing up like mushrooms throughout the city. Turza stocks all the essentials, and a whole array of out-of-ordinary snacks made in Latvia. Of course, everything is packaging-free. But if you don't have a jar of your own, no problem, there's a whole shelf with customer donated containers and paper bags.
Address:

Ģertrūdes 63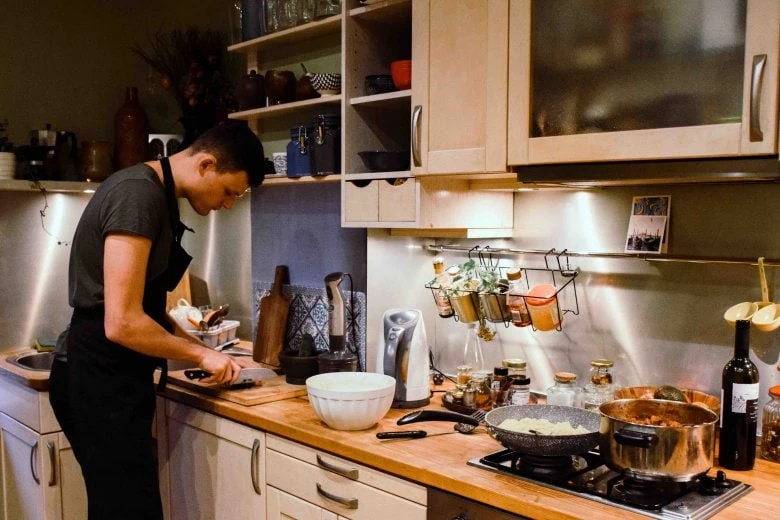 11:15 am
Finally having all the ingredients, I'm ready to unleash the gastronomical wizard in me. Eating out in Riga is inexpensive and the offer is great, however, not to brag or anything, but having a background in the restaurant industry, I'm a pretty decent cook myself. In today's menu – veggie chili with a Latvian twist – mashed potatoes.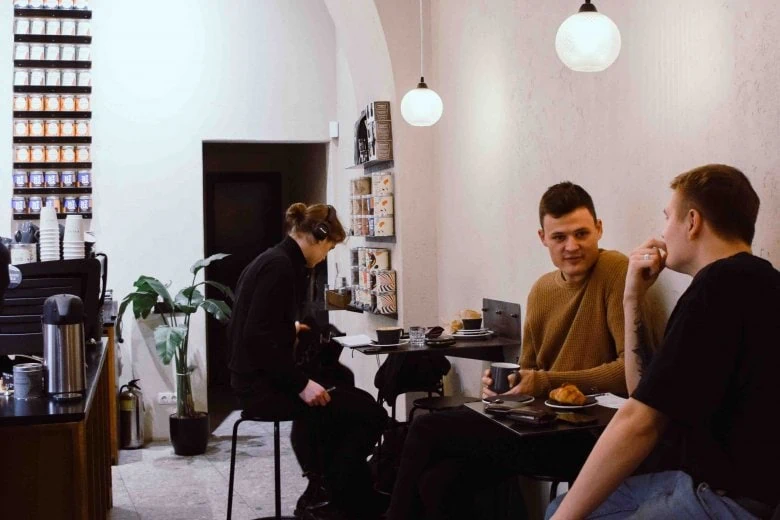 1:30 pm
Well-appointed cafés are ten a penny in Riga. With sturdy wooden tables and a decent cup of coffee, they're great for getting work done and holding meetings. Today I catch up with a friend, a fellow improviser, Arturs.
The specialty coffee scene in Riga is thriving and Kalve is one of the coffee roasters keeping up the momentum. Its Espresso Room on Stabu street serves an exquisitely executed brew accompanied with scrumptious cardamom buns.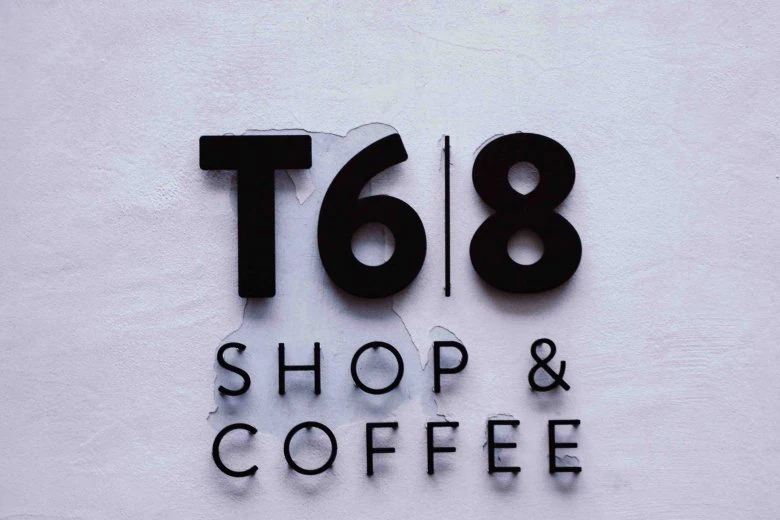 3:30 pm
After a caffeine fix, I head over to a barbershop for a fresh trim.
When it comes to barbershops, there's no lack of choice in Riga, however, tucked in a backyard in Terbatas street, Barber's HUB Riga is a real hidden gem.
The dab-handed barbers share a space with T6/8 Shop and Coffee – this is where the locals go for Dr. Martens boots, Didriksons jackets, and other outdoor items. It's a true man cave! You can even rent a motorbike here, but let's leave that for the summertime.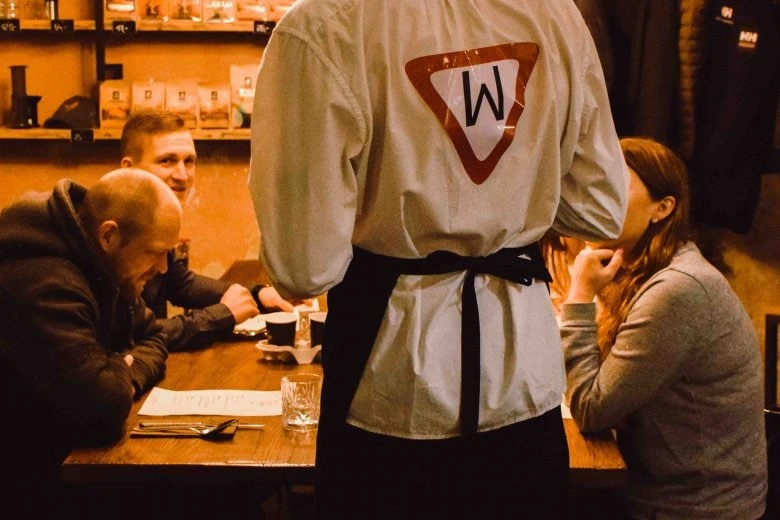 6:30
With my new 'do and a second breath, I head to Rocket Bean Roastery a roastery-cum-restaurant on the charming Miera street. Every month I take part in an improvised show called Shitty Dinner that takes place here. Imagine all the bad things that could arise during your dinner – me and a few more improvisors make sure they happen.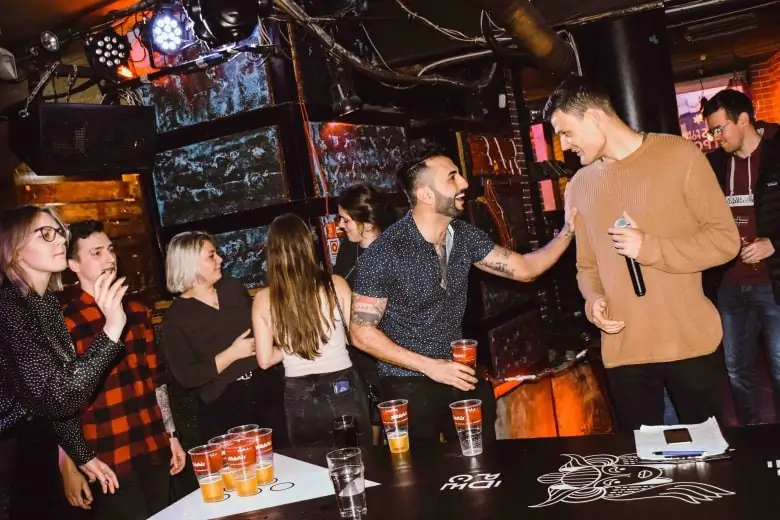 9:00 pm
On to the next gig. On Thursday evenings I host Beer Pong tournaments in a classic Old Town bar – Puce.Klubs Nakti. The bar sits on Peldu street – it may be short in distance, but it's rich in night locales. Some of the highlights include a folk club Ala and a paradise for jazz lovers – Trompete Taproom.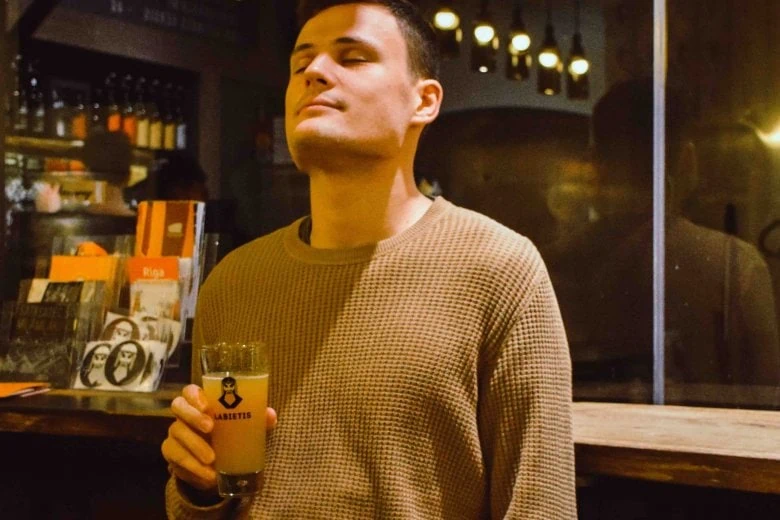 11:00 pm
What a day! The last stop of today – Labietis, a well-stocked brewpub, where I get my well-deserved glass of craft beer brewed to perfection. The convivial bar has 12 taps, knowing staff and outside patio that overflows on summer. It's placed at local's favorite party area where you can also find One One – a club with a techno soul, the legendary Piens café that's famous for Wednesday night parties and De Flou – a venue for the fans of hip hop.