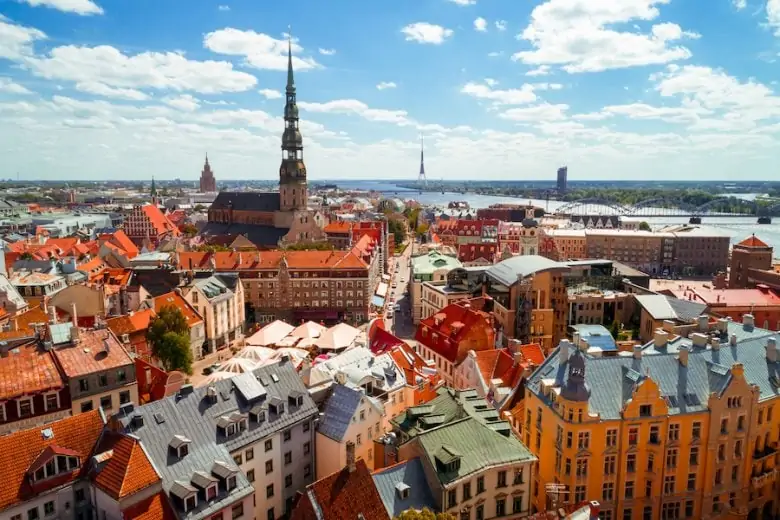 The government has introduced a new line of measures to reduce the spread of the coronavirus. These will be in effect from November 9 to April 6:
Current restrictions
Public events (concerts, cinema screenings theatre performances etc.) are prohibited.
Private gatherings are not allowed outside your household.
Up to 25 people can gather outside for meetings, processions and pickets.
Hiking trails are open for individual hikes.
Museums, churches, libraries, art galleries and other cultural institutions are closed and events are cancelled. As well as open-air trail visits, museum outdoor expositions will still be open, ensuring one-way movement.
Restaurants and catering are closed except for delivery and take-away.
All stores must ensure space for 15 m2 per customer.
Hotels remain open.
Entertainment venues, such as clubs, gaming halls, and bars are closed.
Active recreation sites such as skating rinks, amusement parks, waterparks as well as spas, saunas and wellness centres are closed.
Professional sports competitions are allowed without spectators. Outdoor training is permitted for up to 10 people; however, it is not allowed to use changing rooms.
Kindergartens remain open. Children in grades from 1 to 6 can attend school. Children in grades 7-12 and adult education will continue distance learning.
From 19 December 2020 to 11 January 2021, only the following shall operate:
pharmacies, including veterinary pharmacies,
opticians,
fuel stations,
points of sale where the following groups of goods may be sold:

groceries;
hygiene goods;
essential household goods;
mobile phone prepaid cards;
tobacco products, herbal smoking products, electronic smoking devices and their liquids;
animal feed and goods;
press publications;
public transport tickets;
mouth and nose coverings and individual protective equipment;
home-made agricultural products,
flowers and Christmas trees.
Distance selling and e-commerce are not restricted, incl. the delivery of goods at home and via parcel machines, as well as the receipt of goods in stores.
Please keep in mind that these regulations may change depending on how the situation develops! For the most current official guidelines check this website.
Discover Riga safely!
Essential guidelines:
People aged 7 and older must wear a face mask in public spaces.
Keep a distance of 2 metres between you and other people.
Wash your hands frequently.
If you have coronavirus symptoms:
Remain inside. Do not leave your home or hotel room.
Arrange to be tested for coronavirus by calling the number 113 or 8303.
If you test positive for coronavirus, you must self-isolate in your holiday accommodation for two weeks.
Travelling to Riga:
State borders remain open. All travellers to Latvia are required to fill out and complete the electronic form at covidpass.lv/en/ at least 48 h before crossing the border. For minors, the form must be completed by the parent/legal representative. When entering from a country that has a high number of confirmed COVID-19 cases, must self-isolate for 10 days upon the arrival. For a list of countries check: https://www.spkc.gov.lv/lv/if-returning-toentering-latvia.