Places in Riga that will spark your next start-up idea
Places in Riga that will spark your next start-up idea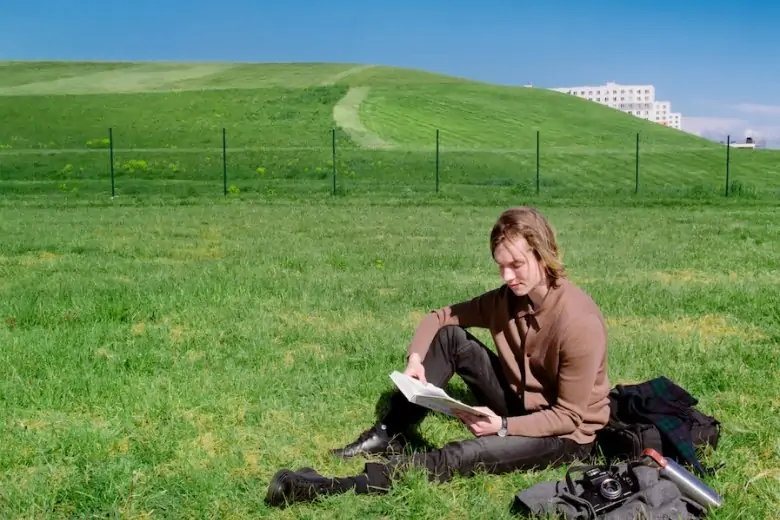 Windows desktop
Picture: an artificial mountain located in the eastern part of Riga, it's nicknamed Ušakova kepka, literally meaning the cap of the former mayor of Riga. You can't actually climb the mountain since it is artificial and it will take some time for it to be safe to visit. But still the foot of the mountain is not the worst place to read a book on a sunny day.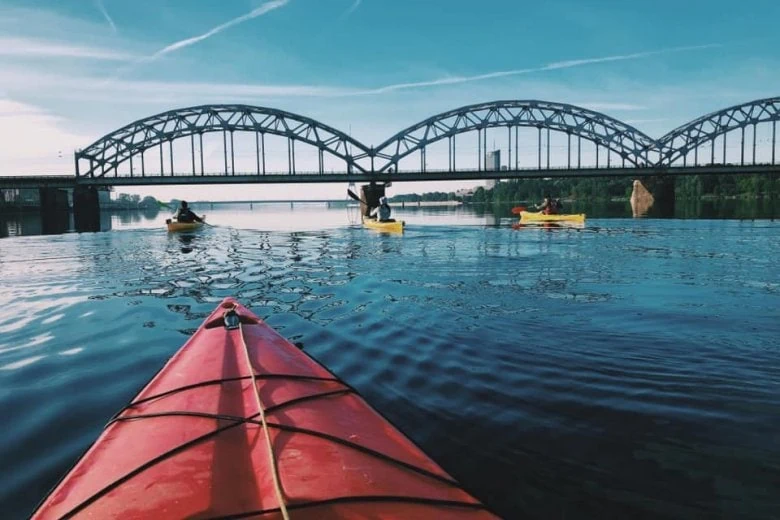 The middle of Daugava
What Paris, Vienna and Riga have in common? A mighty river running through them. Rent a kayak or SUP from Rigas Laivas and get into the tremendous waters of Daugava. Go in the evening, to enjoy how the sun sinks into the water – a truly inspiring beauty.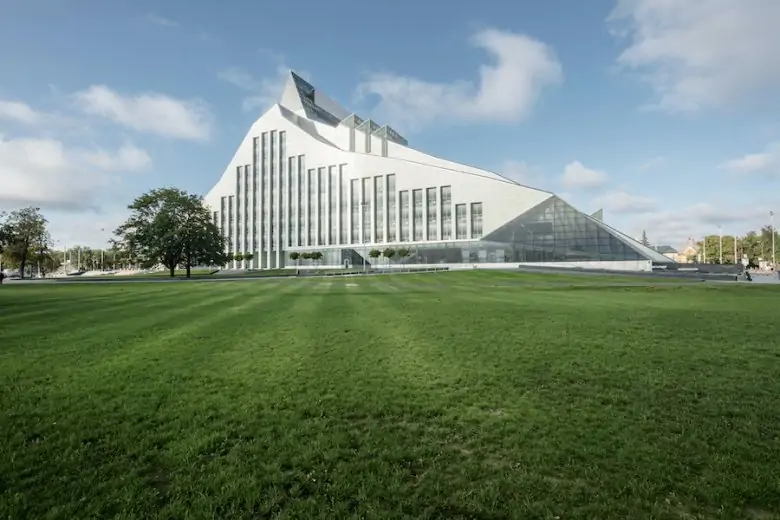 National Library of Latvia
The original co-working place that doesn't have a membership fee, the visit to the library is two in one – sightsee and an opportunity to get some work done. Stately, modern and airy – there's a reason why the National Library is dubbed the Castle of Light. But it's value prop is the views over the Daugava River.
Address:

Mūkusalas iela 3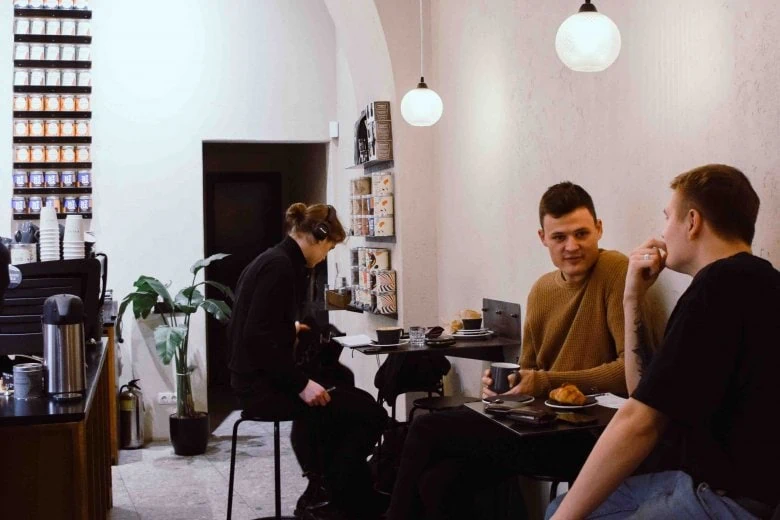 Kalve Espresso Room
Coming second in the international Roast Masters 2019 competition, the baristas of Kalve know their ropes. This minimalist, yet warm mini coffee place is perfect place to get a head start on your e-mails before heading off to explore the city. Word on the street they have the best plant based milk coffee drinks.
Address:

Stabu iela 38

Tel.:

+371 25755575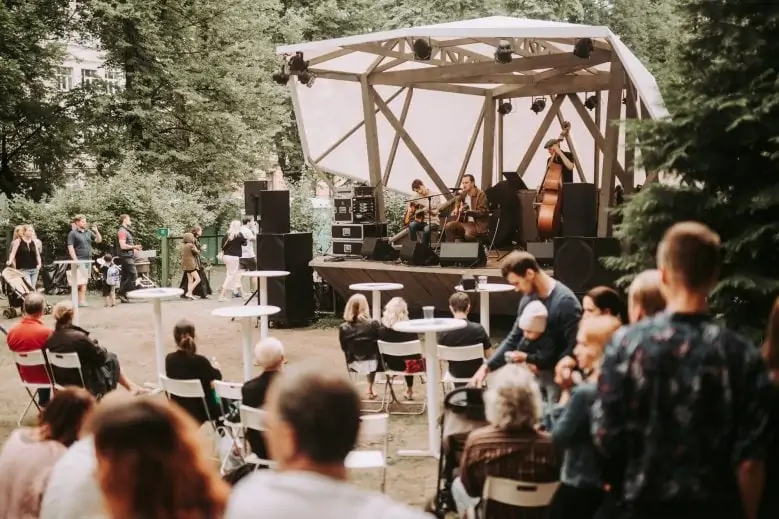 A.Briana Street
The warm month is when the A. Briana street really gains traction. The café-cum-nightclub KadagiPiens (a combination of the legendary night club Piens and the local's fav hot-dog joint Kadagi Dog) lays out its spacious outdoor area that seamlessly melts into the adjacent terrace of Labietis brewpub. Next to them is the charming backyard of K.K. fon Stricka villa that during the summer transforms into a lovely outdoor café and intimate concert venue. Plus, there's the Beer Boutique and Bar of Valmiermuiža nearby.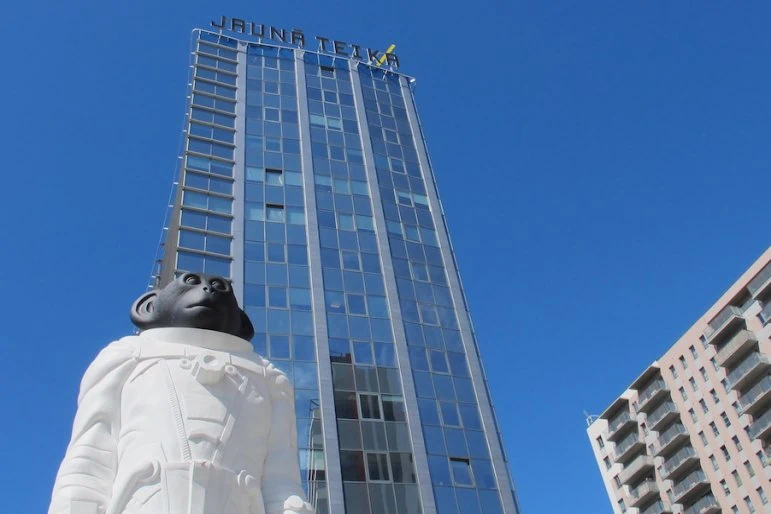 Jaunā Teika district
Jaunā Teika district is the place to be for innovation-minded professionals. The gracious skyscrapers gather two cocktail bars Mākonis Cocktail & Design – fit for brunch and mimosas and Minnox that offers world-class cocktails and a view that's hard to beat, a cutting-edge gym Squad Hour and a co-working space Teikums where to network with the local creatives. Plus, it has a great outdoor area, with a refreshing fountain and randomly awesome monkey-astronaut statue.