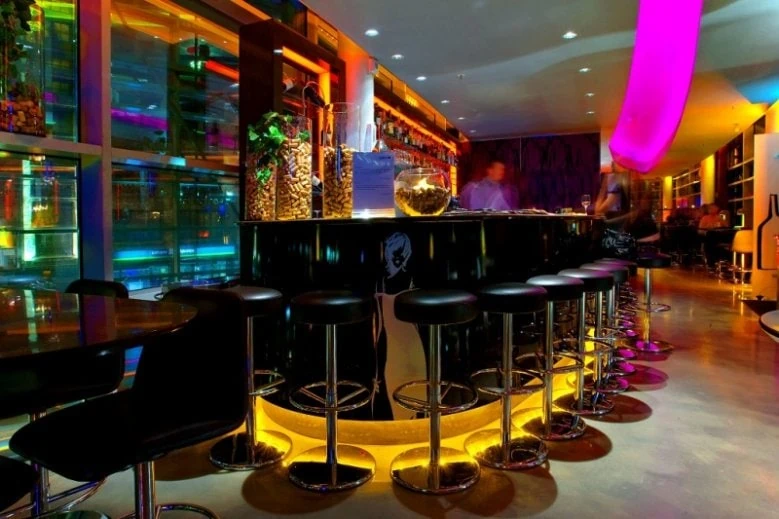 D'vine Bar creates a unique cosmopolite atmosphere where guests can enjoy good wines, trendy Spanish tapas, as well as delicious salads, main courses and desserts from the open kitchen.
Take your time and have a look on the always busy main street of Riga, while enjoying a glass of brandy or champagne. The glass walls in combination with metal form basis of the modern interior design refreshed by alternating colour lighting. The ambience is cosmopolite.
The menu offers Spanish delicacies – tapas, chorizo, Serrano ham and wide choice of different cheeses. For a friendly gathering, when all that matters is the company, some wine and light food, you can choose some of the tapas, for example, selection of tapas under the promising title – ''Trip to Spain''.
D'vine offers a wide range of main courses too. As the most interesting dishes the restaurant offers a fillet of steamed sturgeon with vegetable linguini, potato foam and brown butter sauce, or a wood pigeon breast baked in a salt pastry crust served with lentil, spinach, mushrooms, and red wine sauce with duck liver.
Each Friday starting from 7:00PM D'vine Bar invites everyone to enjoy Spanish cuisine, music and atmosphere in Tapas Fiesta, where you can try various exclusive tapas of an unlimited quantity. Price of the offer per person: 18 EUR.