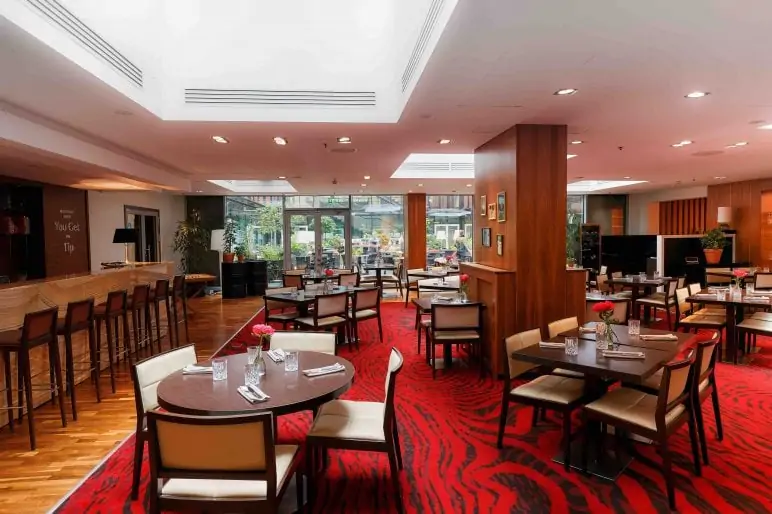 Restaurant CUT offers international menu with the focus on grilled dishes and local, ecological products.
The chef keeps up with the latest trends in the field of gastronomy and regularly changes the restaurant's menu to offer his clients the widest choice of dishes.
The Restaurant CUT features Scandinavian style interior design – bright colour contrasts in wall elements harmonize with ascetic forms of furniture, and well-considered disposition of furniture and fair lighting create feeling of spaciousness. It is enough for the guests to feel cosy and naturally.
During the warm months of the year the outside terrace adds especially pleasant ambience to the dinner.