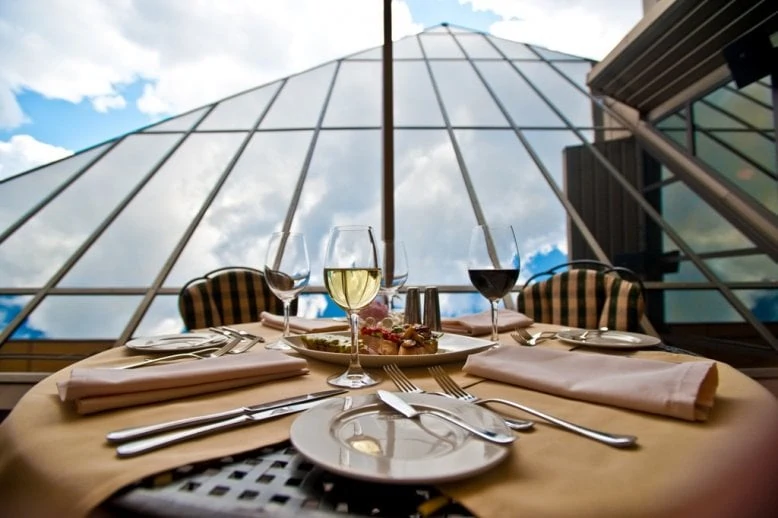 For several years already Restaurant Piramīda is one of the elite class restaurants of Riga. While enjoying delightful cuisine guests will be seduced by the calm and romantic ambience of the restaurant and beautiful views over the park.
Exterior of the restaurant from the outside reminds of a glass pyramid, but the interior design features classically elegant style in the same time maintaining cosiness supplemented with upholstery, carpets in warm tones and reading-lamps.
The perfect location makes this restaurant the perfect place for business lunches or dinner with friends and family. The Restaurant Piramīda is highly valued for its refined ambience, excellent cuisine and quality maintained over the years.
During the warm months of the year guests can have their meal or enjoy refreshments on a beautifully furnished summer terrace.