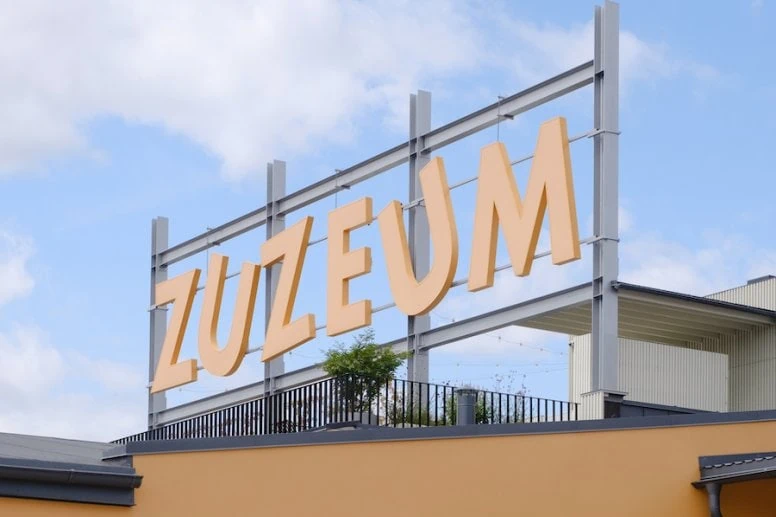 Zuzeum Art Centre, Kino Kults and the United States Embassy in Riga invite people to the open-air film program "White Spots".
"White Spots" is a curated film program that has been held regularly at the Zuzeum Art Centre since 2018. The purpose of the program is to fill in the gaps that people might have in their knowledge of cinema history. The program offers a selection of beloved and acclaimed classics — both from earlier days and relatively recent times.
The theme of the 2021 program is "Utopias and Dystopias". The screenings will begin on July 22 with the 1998 film "The Truman Show", directed by Peter Weir. Entrance — from 9 PM; at around 10 PM, Zuzeum Director Agnese Kleina, a representative of the U.S. Embassy in Riga, and co-founder of Kino Kults Sergejs Musatovs will welcome the audience, followed by the film.
The screenings will take place at "Zuzeum : Building Site" (101 Lacplesa Street). Entrance is free of charge. The films will be screened in English with English subtitles. At the entrance, audience members will be asked to present an ID and a valid COVID-19 certificate proving that the person has been vaccinated or has recovered from COVID-19.
Drink and snack bar will be available at the event. Entrance with food and drinks purchased outside the Zuzeum is prohibited.
The seating area is located on the lawn. We invite you to bring a picnic blanket!
"White Spots 2021":
July 22 — "The Truman Show" (1998, directed by Peter Weir)
July 29 — "12 Monkeys" (1995, directed by Terry Gilliam)
August 5 — "Idiocracy" (2006, directed by Mike Judge)
August 12 — "A.I. Artificial Intelligence (2001, directed by Steven Spielberg)
August 19 — "Mad Max: Fury Road" (2015, directed by George Miller)
August 26 — "Gattaca" (1997, directed by Andrew Niccol)
September 2 — "Looper" (2012, directed by Rian Johnson)
September 9 — "Blade Runner" (1982, directed by Ridley Scott)
Dates of screenings may change depending on the weather. Follow Zuzeum and Kino Kults on social media for the latest updates.