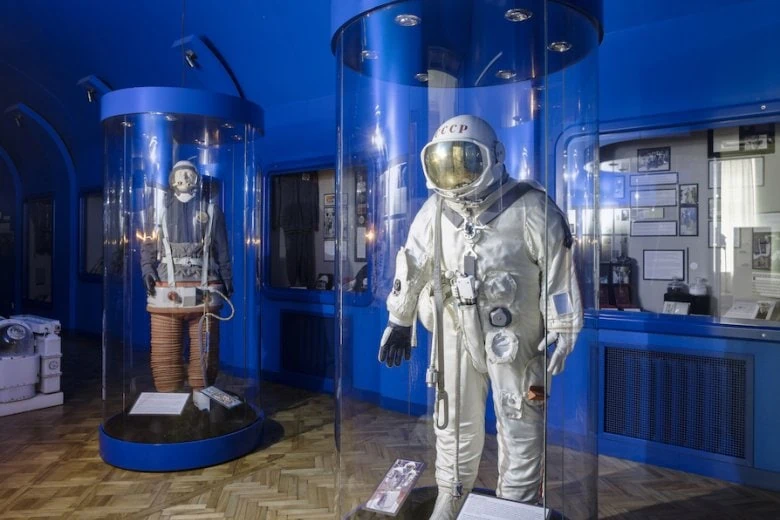 The visitors can see the development of medical history from the times of ethno medicine till the mid 20th century in thematic or overview excursions, as well as enjoy a unique exhibition concerning outer biology and medicine.
The Pauls Stradns Museum for history of medicine is one of the three biggest museums for history of medicine in the world. The story begins in the basement of the museum building, where the placed exhibits and dioramas show the first steps of the evolution of medicine. Dealing with trauma wounds, bandaging wounds, the healing methods of traditional medicine – all this was already known to man in the ancient times. A crucial part at that time was mythical medicine – amulets, lucky charms and witchcraft, which was performed by a hex, shaman and mages.
The journey continues in the medieval floor of the museum showing the reconstructed medieval cloister hospital and pharmacy. Walk through the medieval town designed by Pauls Stradins and learn of the illnesses of that time as well as treatment methods.
The exhibition concerning the 18th – 19th century shows the visitor the rapid development of medicine at that point in history. This is the time of great discoveries and achievements. The X-ray is being discovered and is used in medicine, first operations with ether narcosis are performed, the stimulus for tuberculosis is discovered and the discovery of the vaccine for small pox. As well as achievements in Latvian history of medicine is shown on display.
The exhibition is finalized with the floor that represents the Latvian developments and achievements in medicine. The Latvian spas, Riga and medicine and of course the study of Prof. Pauls Stradins, these are only few examples of the wide exhibition represented on this floor. There is also a room devoted to the research of outer space and medicine, in which also Latvian scientists took part during the time of USSR.
Also thinking of the costumers and their wishes the museum organizes different educational programs for different age groups. As well as a theatrical, but still educational, guided tour trough Old Riga – Life and death in ancient Riga. Also the museum offers conference rooms and equipment for rent.