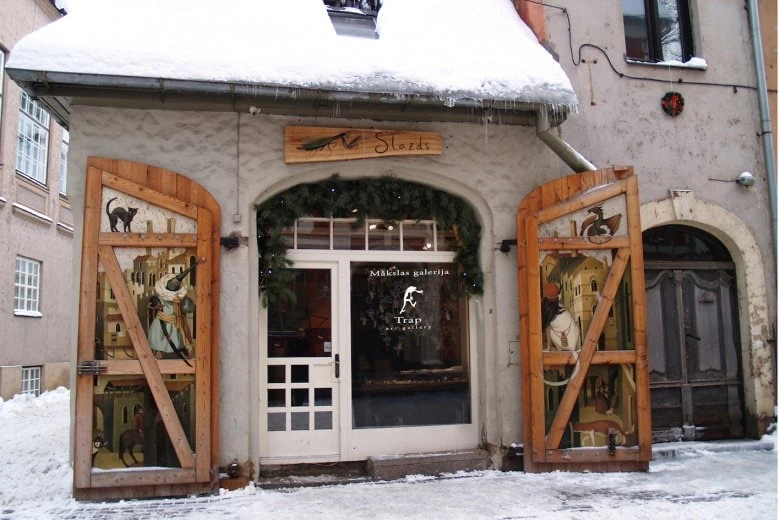 Art gallery "Slazds" (The Trap) offers visitors to acquaint themselves with Latvian modern art in painting, graphics and photography. Devotees of applied arts will get the chance to see works of art by Latvia's best jewellery, stained glass, woodworking and ceramic artists.
The artgallery opened in 2009, at a time when the "alter ego" of humanity was being turned inside out. Does the word "human" really sound proudly, how Mr.Gorky used to say, or maybe it is the exact opposite – perhaps it was the ugly dimension of humanity that produced the social crisis and the personal calamities it brought about?
Modern art looks upon and examines this decline of humanity, as one can see at the gallery "Slazds", looking at nudes that have not been able to withstand the ravages of time, surreal combinations of human bodies and mechanisms, revealing their beauty as well as their organic incompatibility. The art gallery demonstrates artists' experiments and the way modern art is moving ahead.
At the gallery's web site www.slazds.lv you will find the names of all artists who have their works exhibited at the gallery, as well as the names of all works in the gallery's collection. The gallery may become a real treasure for collectors, because half of the works there have artists' prices on them, which means that visitors can buy them without the gallery's brokerage.