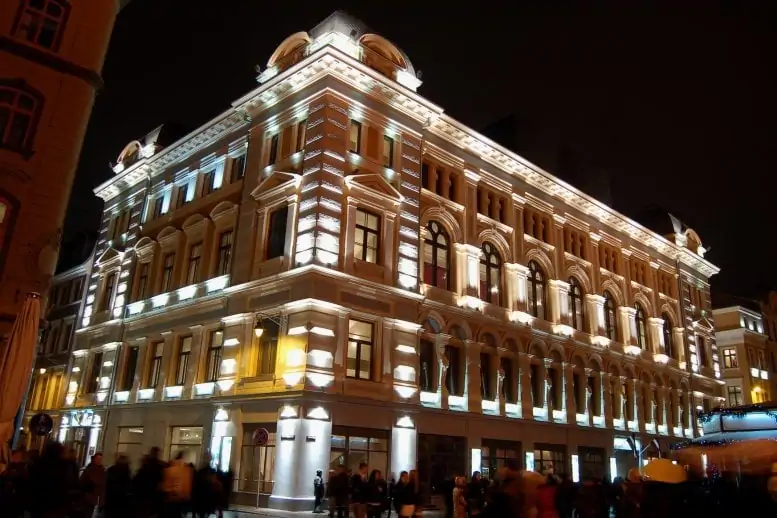 The Mikhail Chekhov Riga Russian Theatre opened in 1883, the oldest Russian theatre outside Russia. Its repertory features Russian and world classics, as well as new plays. The large and small stages present works of all genres, also musical and children's productions, also guest performances and participation in various festivals. In summer 2010, renovation of the building was completed; now the refurbished, historically splendid premises are fully open to spectators.
The Riga Russian Theatre opened with the premier of I. Shpazhinsky's General's Wife on 2 October 1883. The first season saw sixty productions. In the early 20th century, the theatre became one of the best outside Russia thanks to its artistic directors N. Nezlobin and K. Mardzhanov.
In 1931, the Riga Russian Theatre employed the famous Russian actor and director Mikhail Chekhov who staged N. Gogol's The Inspector-General with himself as Khlestakov. For the first time he also staged F. Dostoyevsky's novel The Village of Stepanchikovo.
When Latvia was incorporated into the USSR in 1940, the theatre changed significantly. The repertory and artistic direction were heavily influenced by Soviet ideology and censorship. However, the troupe tried as much as possible to follow its traditions. The theatre was renamed the Latvian SSR State Russian Drama Theatre (1940-1958).
Since the 1990s, the Riga Russian Theatre welcomed the very best and boldest guest directors from Russia, among them Roman Kozakov, Mikhail Bichkov, Yelena Nevezhina, Alexander Galibin, Roman Viktyuk, and Alla Sigalova.