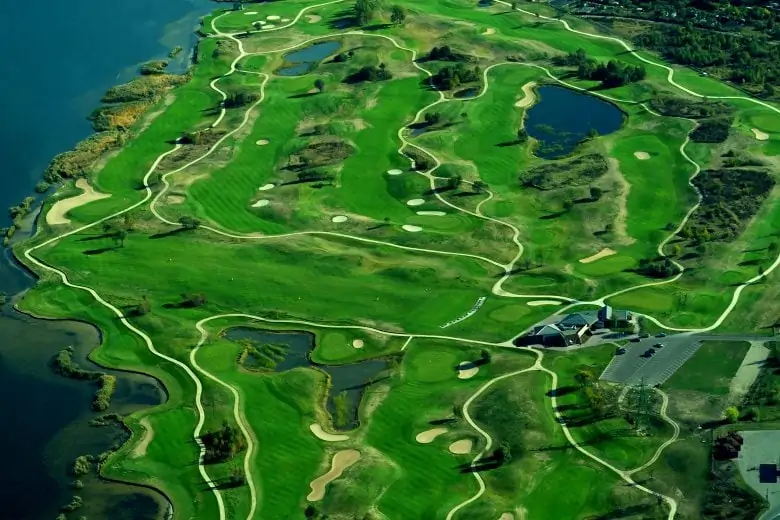 Ozo Golf Club is one of the most modern high tech golf courses in northern Europe and the very first 18-hole venue in Latvia. It has officially been designated a "National Sports Establishment".
Ozo Golf Club's course has 18 holes and its total driving range length is 6,400m. Superbly designed by landscape architect Rob Swedbergs on the shores of Riga's Kisezers Lake, the course has 16 artificial ponds and 50 sand pits.
In front of the clubhouse, there is both a chipping green and putting green. Expert instructors await beginners, and corporate outings are alo an Ozo Club specialty. Relax, enjoy a fine meal in BLOOM RESTAURANT, a favorite place for both golfers and connoisseurs. With a private/public policy in force, the course is open to everyone, while the changing room, sauna, pool and baggage check - for members only.
Ozo Golf Club received recognition in 2002 as the most outstanding landscape architecture project in Latvia, but in 2004 it was selected by Robert Sidorsky as one of 365 courses in the world worth visiting. It is also on the list of Top 100 courses.
It carries the title of "Latvian National Sports Establishment", becoming the training center for the Latvian national team. The course holds a multitude of tournaments each season.