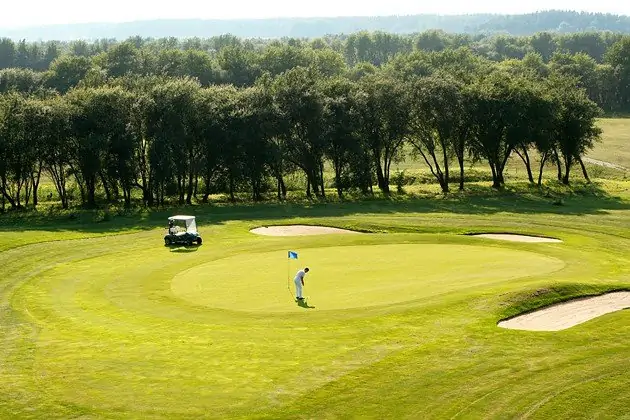 Located in an area between Riga and Jūrmala, the golf complex covers an area of 74 hectares. Two courses: the Garden course with 9 holes and the Jūrmala course (championship standard) with 18 holes. The complex holds tournaments. Professional instructors are on your displosal.
Picturesque Saliena Golf centre presents a perfect location for playing the game and enjoying nature. The club features professional instructors with PGA qualifications and the best equipment in the Baltics.
Each season sees tournaments of the club members and other participants with handicap cards. You can apply via registration at the reception desk or by sending your application to golf@saliena.com.
Professional instructors are available regardless the level of knowledge. You can book the service individually or in a group regardless of age. Traineeship in English, Latvian, Russian, and German is available.
For foreign guests, Saliena Golf offers accommodation, spa and transfer deals with Jūrmala and Riga Hotels and SPA centres, providing a comfortable and relaxed visit.