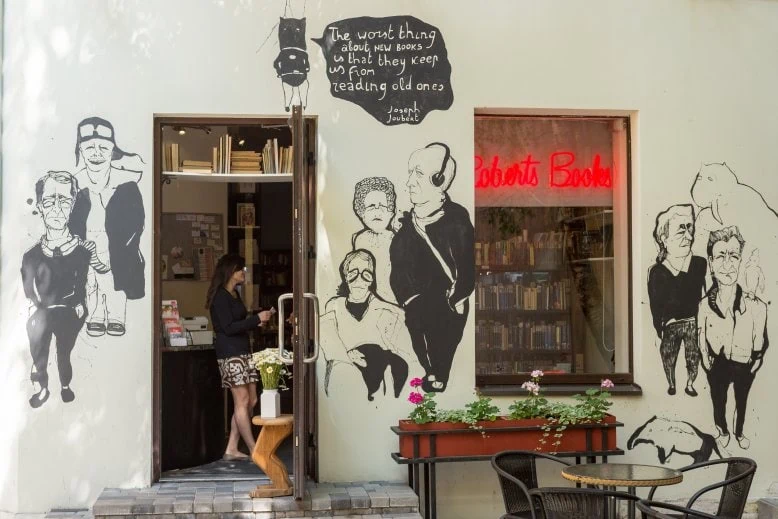 Robert's Books is a second-hand English language bookshop located in the quiet part of the city on Dzirnavu Street. Almost all of the shop's books are reasonably priced. In addition, you can stay here all day reading books and enjoying a cup of coffee or tea.
All those who love reading will be delighted at what they'll find at Robert's Books: great choice fiction, political and history books, as well as various travel guides, maps and encyclopaedias. If you're lucky, you'll encounter rare editions.
Among the merchandise are also Latvian products: textiles, clothing, pottery, and wax products.
The establishment' s founder is Robert Cottrell - an expat bibliophile, former head of the Moscow bureau of The Economist and Financial Times.