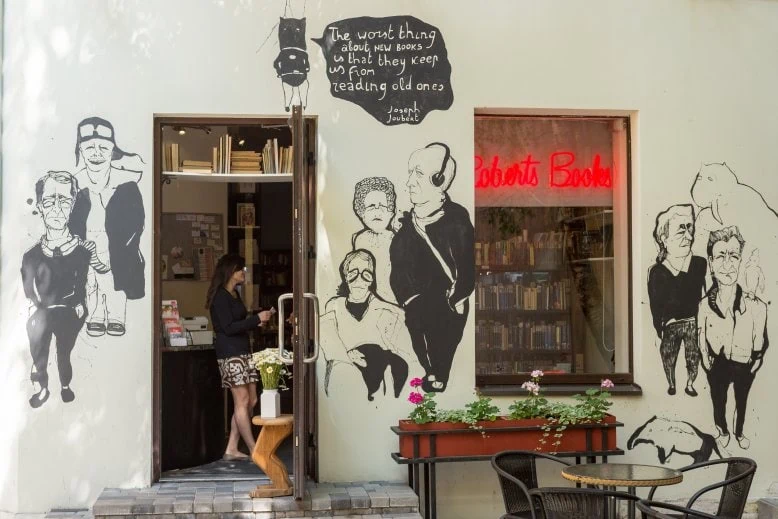 The establishment' s founder is Robert Cottrell - an expat bibliophile, former head of the Moscow bureau of The Economist and Financial Times. Currently it's a bookshop with good selection of new and second hand English language books, cafeteria and a meeting place for minds that think alike.
All those who love reading will be delighted at what they'll find at Robert's Books: great choice fiction, political and history books, as well as various travel guides, maps and encyclopaedias. If you're lucky, you'll encounter rare editions.
Among the merchandise are also Latvian products: textiles, clothing, pottery, and wax products.